Furnishing the Lemon House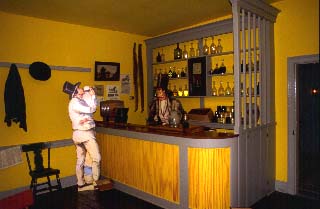 NPS
Information on this page from The Lemon House Historic Furnishings Report by William L. Brown, III, US Department of the Interior, National Park Service.

Bar Room
This was not a place to eat, but a place where men could ignore the social graces and parlor mores of the period. The other rooms required men and women to act like gentlemen and ladies. In general, ladies of higher social standing did not go into barrooms.

The barroom is furnished both in reproduction furniture and period pieces. The period pieces are mainly glassware and related bar items. The most important source for refurbishing the barroom is the watercolor illustration Country Inn painted by August Koller in 1840. This watercolor seems to have been done in western Pennsylvania in 1840, although it was not identified so by the artist. The arrangement and acquision of items for the Lemon House barroom is based greatly on this painting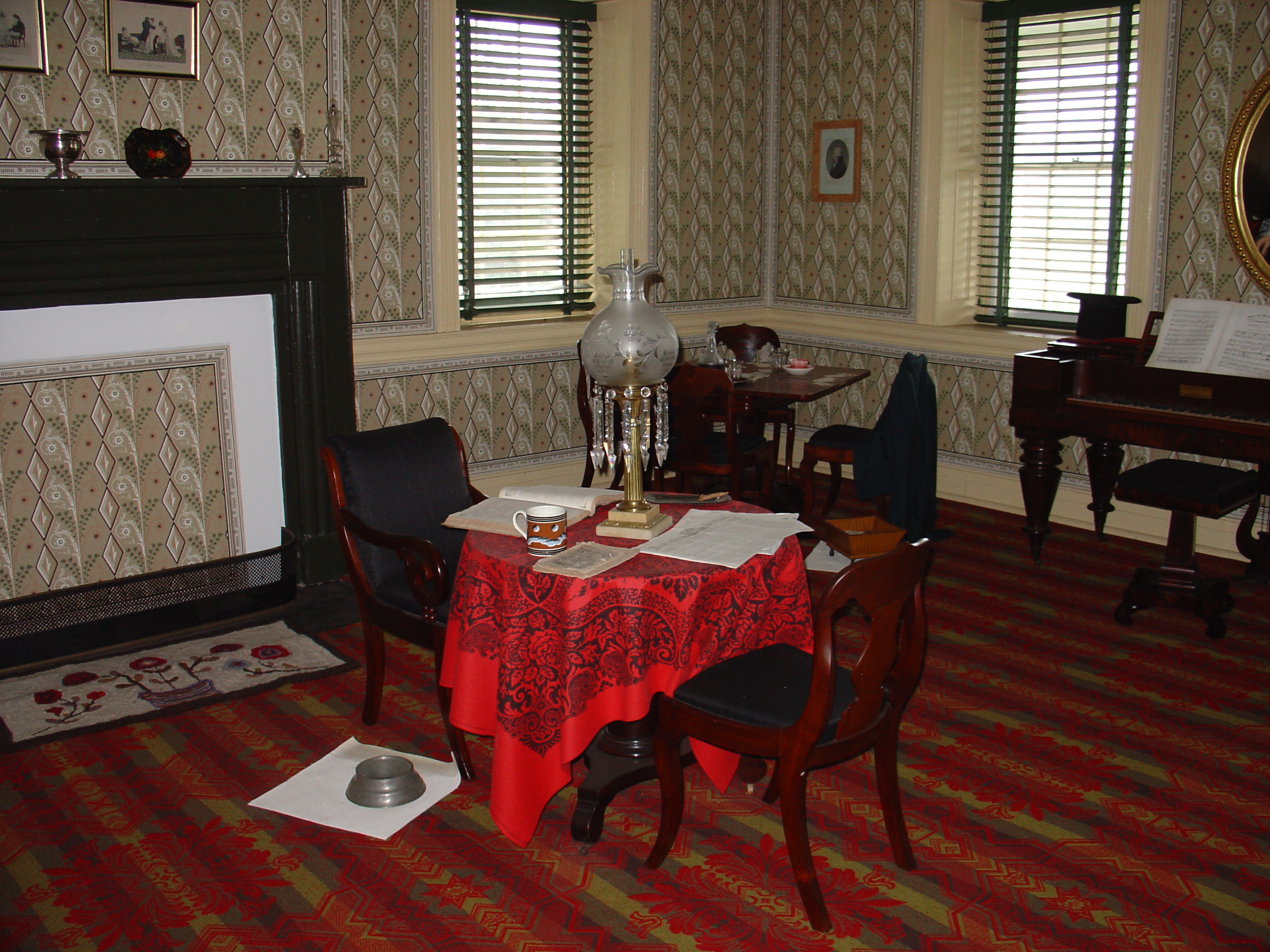 NPS
Fancy Parlor
It was often the case that taverns contained a separate and better furnished room for the use of ladies traveling with gentlemen, where they could take their meals away from the noise and confusion of the public dining room. These rooms were carpeted and usually wallpapered. The furnishings reflected the room's higher status.
The Owen McDonald Tavern in Ebensburg, Pennsylvania (about 9 miles from the Lemon House) has an inventory from September 21, 1842. Both that room and the comparable Lemon House room were large and the furniture described fits the space well. The Fancy Parlor is furnished with period pieces that match the McDonald inventory and gentry paintings. The wallpaper is a reproduction.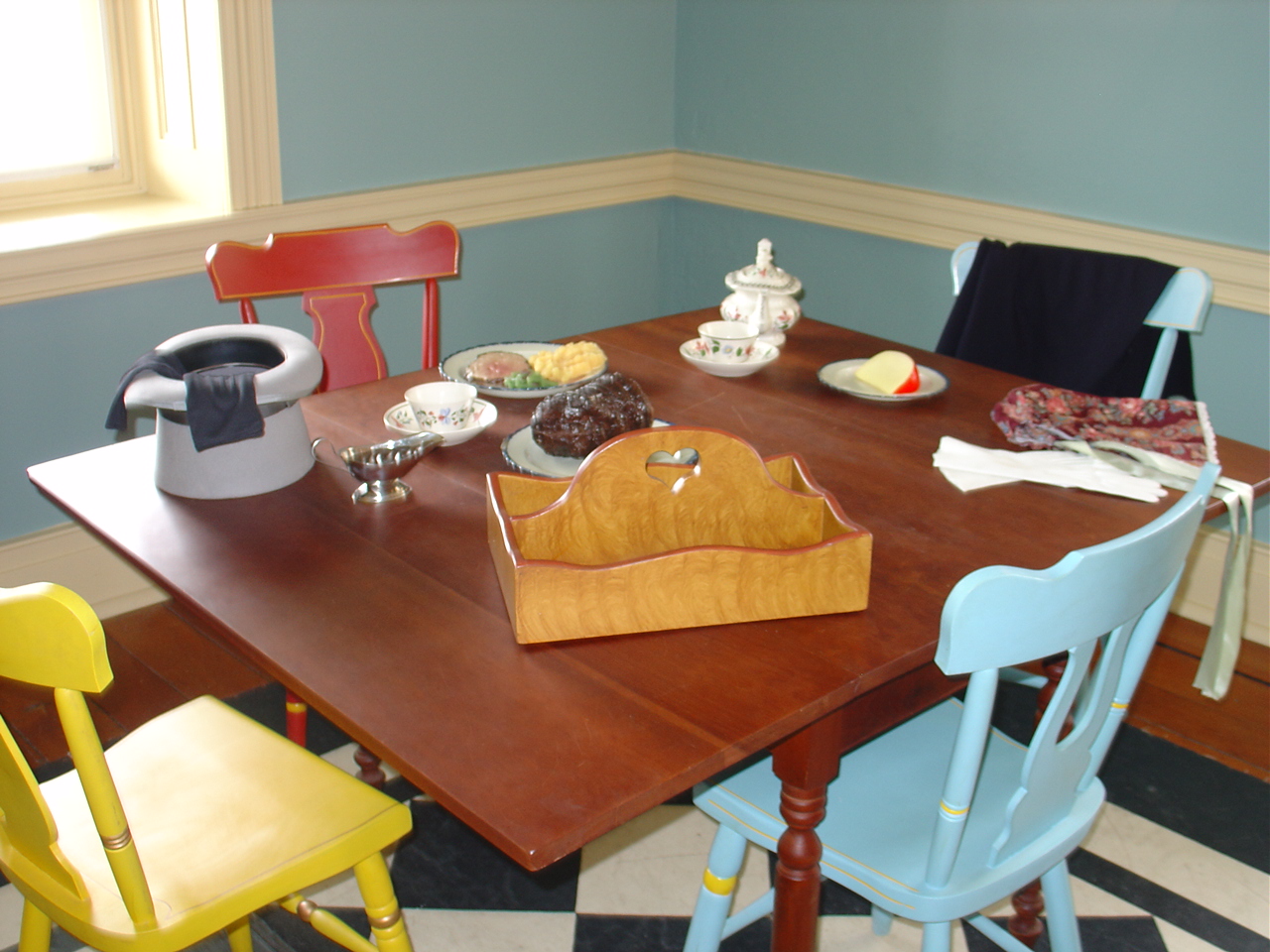 NPS
Double Dining Room
This was the common dining space, used by passengers and crew of the portage railroad, wagon drivers, and other travelers, as well as the Lemon family and their employees. This area and the barroom were the main sources of revenue for the tavern. Most of the customers were from the railroad and thus came in for a quick meal while changing from locomotive to stationary steam power or vice versa. Unlike the customers of taverns on a highway, they normally did not spend the night. The use of two rooms, separated by large folding doors, was very common in public and private houses.

The double dining room today serves as an area for school groups to study the park, or even eat their boxed lunches. The park does not, and has no intention to, sell food at the Lemon House. All of the china and furniture is reproduction.


Exhibit Room
Perhaps it was the kitchen, or perhaps it was a storage area. We do not know the original use of the space that now houses our exhibit room. Exhibits display the results of archelogical studies, the paintings on which the furnishings were based, and tidbits about the timeperiod.