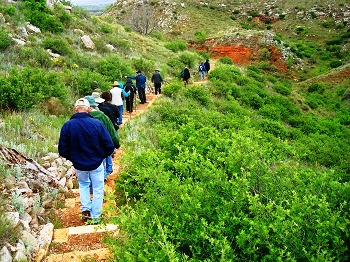 NPS Photo
Call in advance for additional information about our interpretive ranger-guided hiking tour of the Alibates Flint Quarries, located on the monument. In October, during Texas Archeology Month, we also offer ranger-guided hikes to the Antelope Creek Ruins excavation site.
To learn more about our ranger-guided hikes and to make a reservation, call 806-857-3151 (weekdays) or 806-857-6680 (weekends/holidays).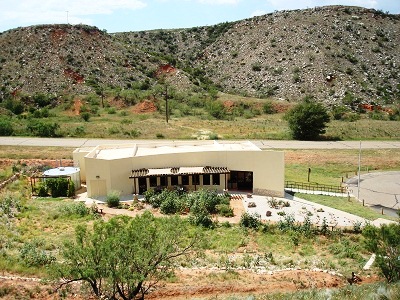 NPS Photo
Alibates Flint Quarries National Monument has a modern Visitor Center with brand new exhibits, flint samples, a bookstore, and a theater, where you may watch our site's award-winning 10-minute orientation film.
The Alibates Visitor Center also has an NPS passport cancellation station with stamps for both Alibates Flint Quarries National Monument and Lake Meredith National Recreation Area. We also offer a Junior Ranger program for both Alibates and Lake Meredith.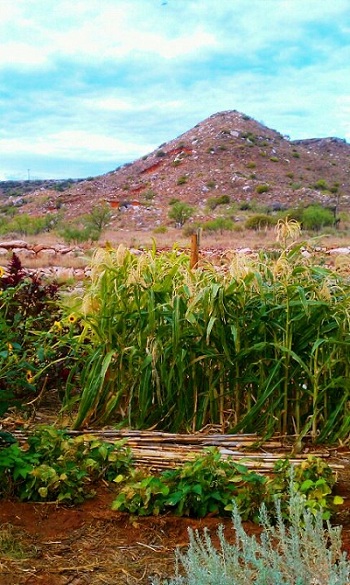 NPS Photo
Outside, you may visit the Alibates Interpretive Garden or take a 10-minute self-guided hike in the Mesquite Trail, which winds around a small mesa adjacent to the garden.
Other nearby areas of interest include McBride Canyon and Mullinaw Trails area, both accessible by turning onto Cas Johnson Road from Highway 136, then turning left at the large sign that says "McBride Canyon." (The Mullinaw area lies several miles beyond McBride Canyon and is accessible only by an unpaved and rough road that can be muddy after rain. Proceed with extreme caution.)To reach the Mullinaw Trails, stay on main dirt road and continue in southwesterly direction when road forks.
Other things to do in the immediate area include driving a short distance from the Visitor Center to Bates Canyon, site of an old Lake Meredith boat ramp. Here you can view a now-dry section of the lake bed and look for wildlife in the heavy undergrowth at the foot of the boat ramp.
You also may take the paved road that goes past the Alibates parking lot. The two-mile road winds up and over several mesas, giving some interesting views of the landscape and the monument from a distance. You also may choose to turn on Dolomite Point Road (marked with a small wooden sign), and take a dirt road to see additional views of the area, including a "chimney" formation (dirt road will fork -- take left-hand fork). CAUTION: Dolomite Point Road is unpaved, rough, and potentially muddy in damp weather. Proceed with extreme caution.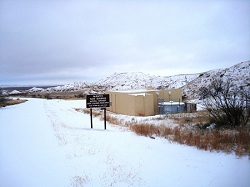 NPS photo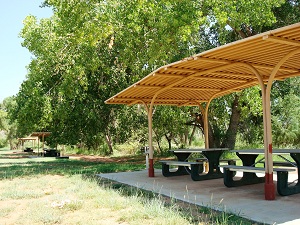 NPS Photo