Fees and Reservations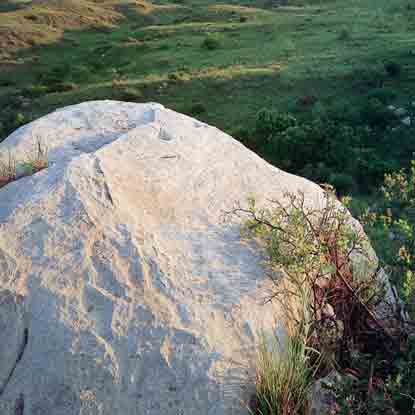 Tours of Alibates are free! We do require reservations because of limited or seasonal staff. Tours are usually set up at 10:00 a.m. or 2:00 p.m. Please call Park Headquarters @(806) 857-3151 or write Superintendant, Alibates Flint Quarries National Monument, P.O. Box 1460 Fritch, Texas 79036 and make a reservation. For group reservations (15 or more people) please fill out the following form and mail or fax. Alibates Group Tour Permit Form. Fax to (806) 857-2319. You can also receive information by email:
EMAIL US
Did You Know?

Alibates Flint Quarries National Monument and Lake Meredith National Recreation Area lie in the Canadian River Breaks, which features examples of the famed Permian Redbed formations. More...