Accessibility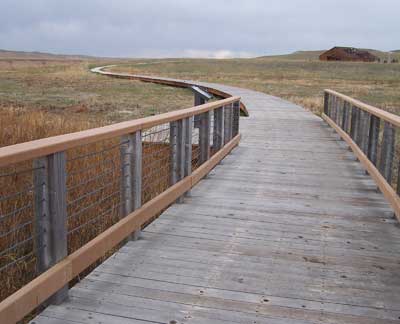 Wheelchair Accessibility
For our visitors with mobility impairments, there are reserved parking spaces in the parking lots located at our visitor center and Daemonelix Trailhead. The picnic area is accessible with wheelchair friendly tables. The visitor center complex is entirely accessible. In the museum, exhibits are accessibility compliant, being the correct height and width to accommodate wheelchairs.
A wheelchair is available for use on site.
The Fossil Hills Trail, 2.7 miles round-trip, is wheelchair accessible. This trail is a paved 5 foot wide path.
The Daemonelix Trail, one mile round trip, has a stabilized crushed rock surface and is wheelchair accessible on the lower portion of the trail to the two exhibit cases.
An interactive hiker with a touch screen is available for visitors who choose to view information about the trails without going out-of-doors.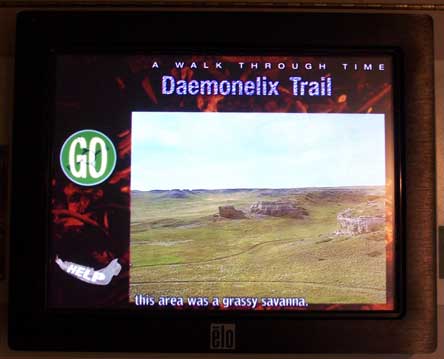 Accessibility for the Hearing Impaired
The orientation film and the interactive hiker are open captioned
Service Animals
All service animals are welcome.


Did You Know?

The Niobrara River flowing through the park is the reason that Agate Fossil Beds is home to many different animals. Both prairie animals and river animals live here. Early settlers lived in the valley as well due to water accessibility, and many original homesteads are the sites of current ranches. More...