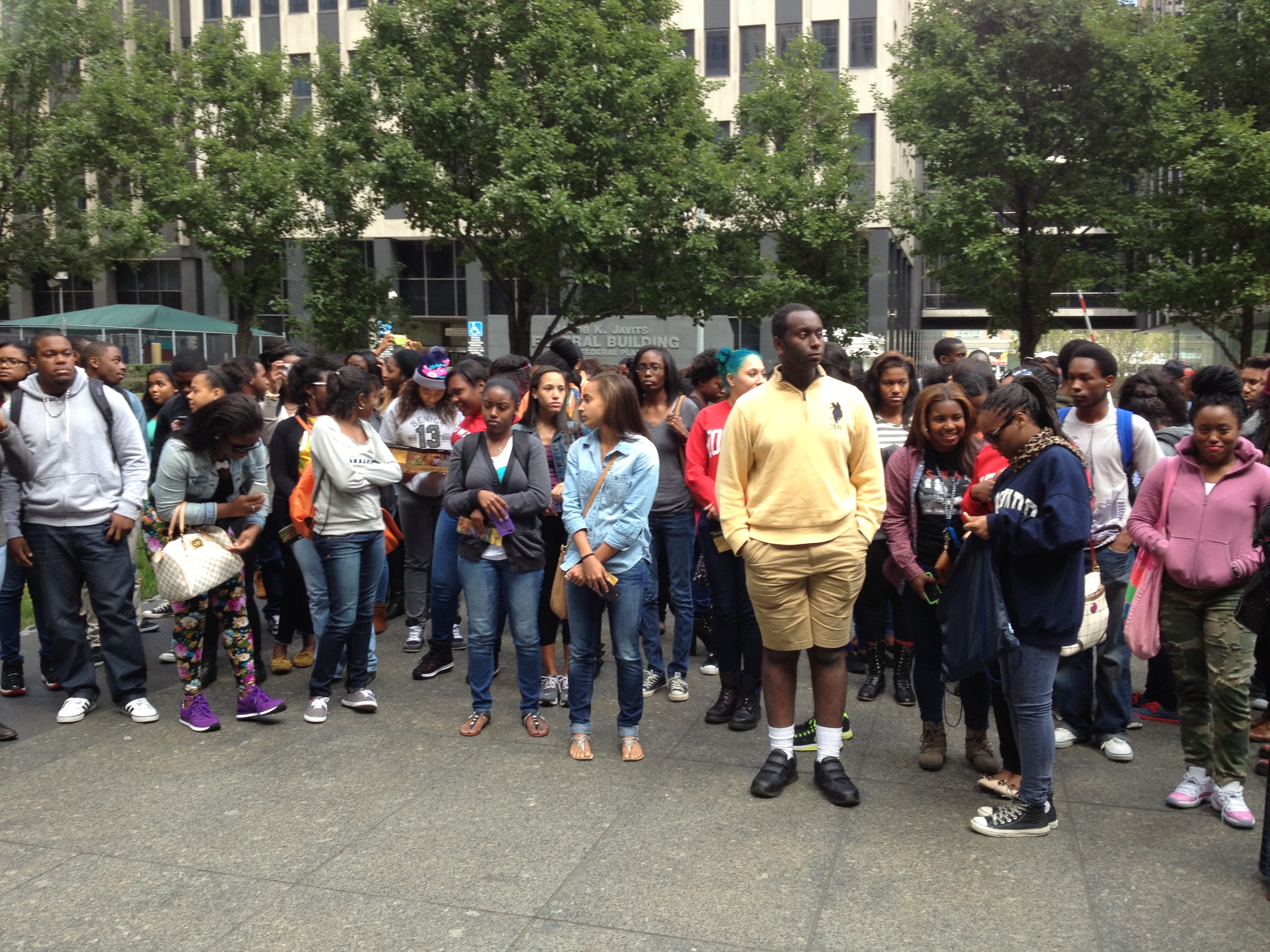 Programs
The African Burial Ground National Monument offers off-site and on-site presentations, guided walking tours, and a special archeology program. Groups larger than 10 are required to make reservations. Reservations are neccessary to ensure adequate preparation and staff availability. On-site presentations may be scheduled collectively or individually.
Off-site presentation
Off-site presentations consist of a 60-minute program offered by NPS staff at your location. The ranger shows a film approximately 20 minutes in length and then speaks on the history and significance of the site from it's establishment to the opening of the new visitor center.
On-site presentation
On-site presentations in the visitor center consist of a 60-minute program led by NPS staff. The program includes a 20-minute film, an orientation to the exhibits, and an opportunity for self led exploration of the center's interactive elements.
On-site memorial talks consist of a 20-minute talk led by NPS staff at the outdoor memorial. The talk highlights the symbolism and significance of the memorial and the efforts to preserve and protect this sacred place.
Commemorative art tours consist of a self-guided tour of the art located in the lobby of the Ted Weiss Federal Building.