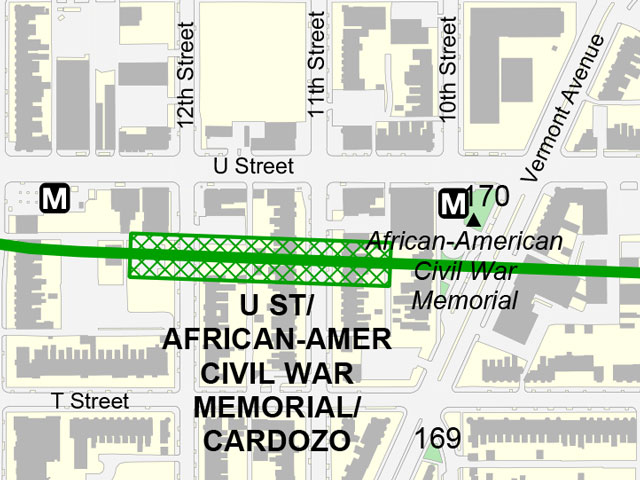 NPSPhoto
Map to African American Civil War Memorial
The African American Civil War Memorial is conveniently location next to the U-Street/Cardozza Metro Station, at the corner of Vermont Avenue and U Streets. Download a jpeg of the map.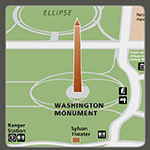 NPSPhoto
Map of the National Mall
The African American Civil War Memorial is a unit of National Mall and Memorial Parks. The National Mall is easily accessible from the Smithsonian, L'Enfant, Archives-Navy Memorial, and Federal Triangle Metro stations. Once on the National Mall, you will find our award-winning Wayfinding Maps located throughout to aid you in your visit.
For high-res versions of the National Mall map, click on the links below.
NPSPhoto
Navigate with the National Mall App
Use the National Mall App on your smartphone to navigate your way around the National Mall. Key features include:

Map: An official National Park Service map of the central tourist area in Washington, D.C. Easy to use while outdoors, the map features large font sizes, walkways that are easily distinguishable from roads, and three zoom levels. By tapping the 'locate me' icon, you will always know where you are.
Park Lens: Find out what is around you with augmented reality views of the National Mall. Just hold up your device and look through the activated camera view. labels will appear identifying all sites on the National Mall.