Subway Transportation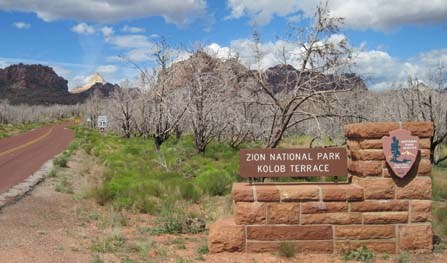 Automobiles
The Subway is located on the Kolob Terrace Road. The road is open to vehicles during most times of the year. In the winter, the road is only plowed up to the base of Maloney Hill, one mile from the Wildcat Canyon Trailhead.

Private Taxis
You may choose to complete your hike at a different location from your starting point. Other shuttle and taxi services are available. Information is available at the Wilderness Desk.

Bicycles
Bicycles are not permitted in the wilderness. Bicycles may travel on roadways.

Other vehicles
ATVs and OHVs are not permitted in the park. Access to private property by snowmobile is allowed.
Last updated: July 11, 2012