Subway Bottom Up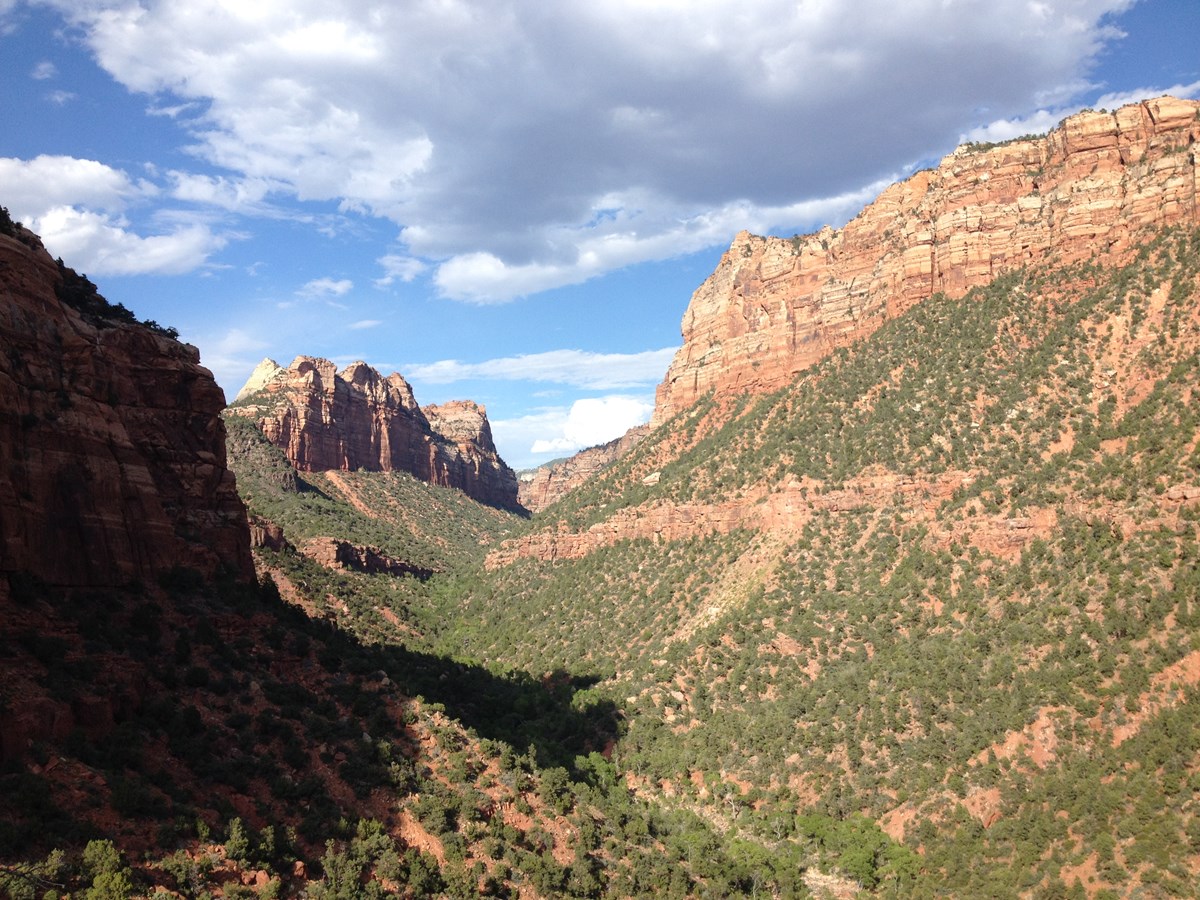 The Subway Bottom-Up (permit required)
Trailhead Location: Left Fork Trailhead, about 1 hour from Zion Canyon
Pets: Not allowed
Distance (roundtrip): 9.0 mi / 14.5 km
Elevation Change: ~1,300 ft / ~400 m
Estimated Hiking Time: 6-10 hours
Permits: Permits are required for this hike year round.

This is a long, strenuous hike through the Left Fork of North Creek to the Subway slot canyon. There is no trail - it is an off-trail route. Hikers need to scramble over boulders and hike in and out of the creek all day. The route takes most people 6-10 hours to complete.

People get lost on this route every year. Having a well written route description and a map is crucial.

Permits are required for this hike, and for any off-trail hike that may cross this canyon.

Snow and ice in the winter may necessitate wet or dry suits.
Other Route Information
There is a "top-down" Subway route as well. The top-down route is a technical canyoneering route that requires ropes, harnesses, rappelling skills and equipment, long swims through extremely cold water, and route finding skills. Wetsuits are recommended in even the hottest weather.

The top-down route also requires a permit. The permit is the same whether you are hiking top-down or bottom-up.
Last updated: April 15, 2020