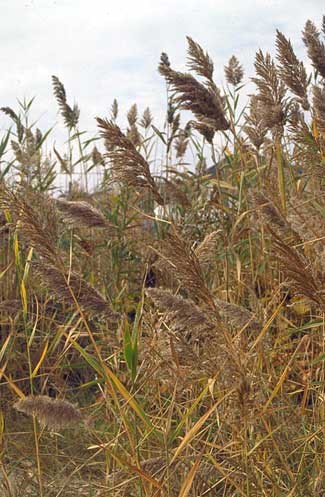 Grasses can also be found in Zion's famous hanging garden plant communities growing around seeps and springs. Here you will find the beautiful feathery jones reedgrass (
Calamagrostis scopulorum
). Common along The Narrows, this clump forming grass with its drooping leaves grows right out of cracks and crevices in wet habitats.
Another wet site species found in Zion is the common reed (
Phragmites australis
). Although plume-like flower heads adorn the top of 10 feet tall stems, common reed often reproduces vegetatively from its spreading roots. Look for it on the Watchman Trail, where it forms dense stands in the wet seep the trails goes through.