Engine Crews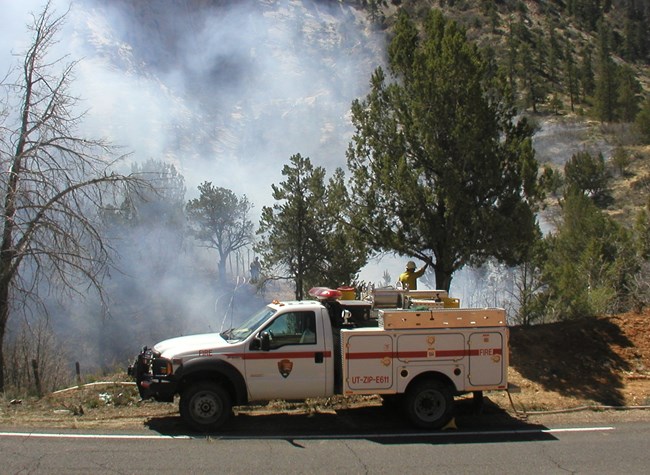 Wildland Engines
Zion National Park maintains one Type 6 and one Type 4 Wildland Fire Engines. Each engine is assigned a three-five person crew, consisting of an engine foreman and two firefighter crew members. All crew are capable of driving the vehicle and managing all other aspects of its operation.
Their main duties are the initial attack of wildland fires throughout the park and to assist as needed on wildland fires in the surrounding area. They also assist with the management activities of prescribed fires in the park and surrounding area.
These 4x4 trucks are powered by direct injection, turbo-diesel engines and are at home either on the road or off-road. The Type 6 engine engine can carry 280-gallons of water and the Type 4 can carry 750 gallons. They each carry around 2000+ feet of various size hoses plus all the associated fittings, connections and valves. They also carry firefighting tools, a portable water pump, chainsaw, fuel and safety equipment.
Last updated: September 13, 2016