Parents-Grandparents-Teachers Helping Kids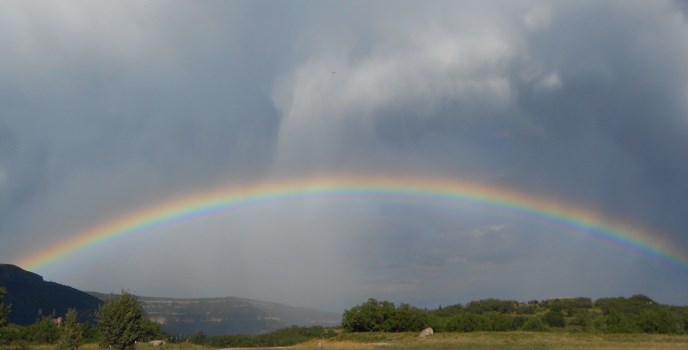 What follows is taken from Children and Nature Network, Research and Studies Volume One February 2007 Annotated Bibliography by Cheryl Charles, Ph.D., President, Children & Nature Network
"Children are smarter, more cooperative, happier and healthier when they have frequent and varied opportunities for free and unstructured play in the out-of-doors."
In the past 20 to 30 years, without most of us realizing what was happening, lifestyle changes have accumulated with powerful and pervasive detrimental effects on children. Obesity, Attention Deficit Disorder, impaired social skills and even what some, including Richard Louv, (author of "Last Child in the Woods") are calling a "culture of depression" are adding to the stress levels and severely impacting our young.
From the National Park Service perspective: Several new reports chart a disturbing decline in visits to U.S. national parks. Such visits grew steadily from the 1930s until 1987, peaking at an average of 1.2 visits a person per year. But over the next 16 years, the number of people visiting those parks dropped by 25 percent. (Fortunately, Zion's visitor numbers have remained relatively steady). In October 2006, the superintendent of Yellowstone National Park joined the cadre of activists around the country calling for a no-child-left-inside campaign to make children more comfortable with the outdoors. In a similar move, the U.S. Forest Service is launching More Kids in the Woods, which would fund local efforts to get children outdoors.
Two researchers report that 97.5 percent of the drop in attendance is due to the increased time Americans spend plugged into electronics. Pergams and Zaradic warn about "videophilia" - a shift from loving streams (biophilia) to loving screens.
But what drives children and the rest of us into virtual reality? The answers range from lack of time to development patterns, but the main culprit is fear, particularly fear of strangers. This fear has less do with reality (the number of child abductions has been stable or falling for two decades) than with the seemingly endless loop of coverage for a handful of terrible crimes against children every year, while other significant stories go underreported.
Zion's bottom line- Get those kids outdoors to explore, and get a responsible adult to go explore with them!
And more!
Nature is important to children's development in every major way - intellectually, emotionally, socially, spiritually, and physically. In his newest book, Building for Life: Designing and Understanding the Human-Nature Connection (Island Press, 2005), Dr. Stephen R. Kellert of Yale University states "Play in nature, particularly during the critical period of middle childhood, appears to be an especially important time for developing the capacities for creativity, problem-solving, and emotional and intellectual development.". He urges designers, developers, educators, political leaders and citizens throughout society to make changes in our modern built environments to provide children with positive contact with nature - where children live, play, and learn.
Green School Grounds Foster Achievement and Responsibility (Landscaping at home has similar implications)
There are numerous studies that document the benefits to students from school grounds that are ecologically diverse and include free-play areas, habitat for wildlife, walking trails, and gardens. Children who experience school grounds with diverse natural settings are more physically active, more aware of nutrition, more civil to one another, and more creative. One of the major benefits of green school grounds is increased involvement by adults and members of the nearby community, from helping with gardens to enriching the lifescape of the school grounds. Concerned about policy implications, this report offers specific recommendations for actions communities can take, from local neighborhoods to cities, states, and provinces. Bell, Anne C.; and Janet E. Dyment. "Grounds for Action: Promoting Physical Activity through School Ground Greening in Canada." © 2006 Evergreen. Available online at www.evergreen.ca
Direct Experience and Mentoring Are Key Elements
The focus of recent research from Dr. Louise Chawla is on those factors that contribute to individuals choosing to take action to benefit the environment when they are adults.
Positive, direct experience in the out-of-doors and being taken outdoors by someone close to the child - a parent, grand parent, or other trusted guardian - are the two most significant contributing factors. Creativity, physical competence, social skills, environmental knowledge, confidence, and problem-solving ability are among those benefits to children's development. Modeling those attributes (caring for nature) while in the presence of the child does even more. As Dr. Chawla states, "The very fact that a parent or grandparent chose to take the child with them to a place where they themselves found fascination and pleasure, to share what engaged them there, suggests not only care for the natural world, but, equally, care for the child."
Chawla, Louise. "Learning to Love the Natural World Enough to Protect It
More Resources for Parents and Teachers
http://www.epa.gov/teachers/
http://www.niehs.nih.gov/kids/home.htm
http://www.fws.gov/letsgooutside/
http://www.epa.gov/greenacres/nativeplants/factsht.html
http://www.epa.gov/climatechange/kids/
https://www.csrees.usda.gov/Extension/index.html
https://www.nal.usda.gov/ttic/Kids/index.htm
http://www.nrel.gov/learning/students
For more great websites, go to:
http://cnaturenet.org/index.html
http://www.ecokids.ca/pub/parents/index.cfm
http://www.greenseniors.org/
http://www.naaee.org/
http://www.earth911.org/
http://www.energyhog.org/adult/adults.htm
http://www.nwf.org/kids/
http://www.greenteacher.org/
http://www.newdream.org/ (kids and commercialism)
http://nwei.org/NWEI/Home.html (healthy children- healthy planet)
http://www.learner.org/jnorth/tm/
Landscaping & Gardening for Kids & Wildlife
http://ecoliteracy.org/ (includes school gardens and school lunch)
http://www.kidsgardening.com/
Books
"Last Child in the Woods" by Richard Louv
"EcoKids" by Dan Chiras
"Earth Education" by Steve VanMetre
"You Are the Earth" by Suzuki & Vanderlinden
"Eco-Fun" by Suzuki & Vanderlinden
Last updated: February 24, 2015