Educational Outreach Program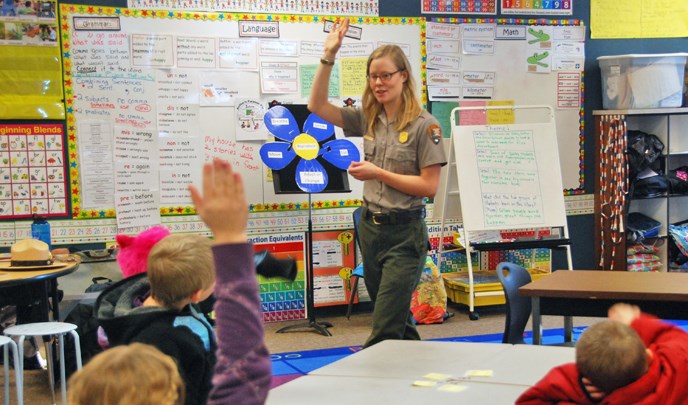 Zion Outreach
Zion Outreach is a program in which park rangers visit schools in surrounding communities and conduct curriculum-based programs for 3rd, 4th, and 5th grade students. Park staff use a variety of educational techniques and approaches to improve understanding and retention of the associated subject matter. Programs may include PowerPoint presentations, games, discussions, and/or activities. Pre-arrival packets containing pre- and post-visit activities are located on the Curriculum Materials page. All programs are between 45-60 minutes long.

Available Dates and Scheduling
Program dates and details on registration for the 2018/19 school year will be posted soon.
For additional information or questions, please call the Zion Education Office at (435) 772-0165, or email us.

The Zion National Park Forever Project provides additional funding for the Zion Outreach Program.
Last updated: August 22, 2018