Lesson Plan
Surviving Zion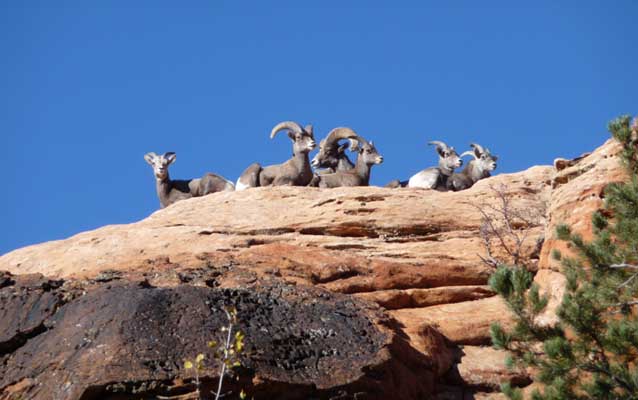 Grade Level:

Fourth Grade

Subject:

Biology: Animals, Biology: Plants, Ecology

National/State Standards:

Utah Core Curriculum Fourth Grade Science
Standard 5: Students will understand the physical characteristics of Utah's wetlands, forests, and deserts, and identify common organisms for each
environment.
Overview
Due to its unique landforms and variation in elevation, Zion National Park possesses a number of diverse ecosystems found throughout Utah. Students will discover the adaptations of plants and animals that enable them to survive in Zion's wetlands, deserts, and/or forests.
This lesson plan is designed for 4th grade, and consists of 6 activities and supporting materials. The individual activities may also be accessed separately from the main lesson plan page.
Materials
Click on the PDFs below for the activity guide and materials that accompany each pre- and post-activity described in the activity guide. The activity guide is designed to accompany the curriculum-based program that rangers will present when they visit your classroom.
Last updated: December 19, 2015