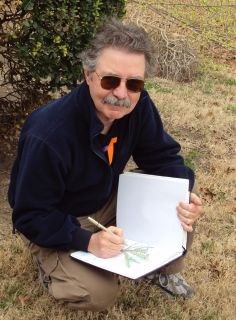 Earnest Ward
Residency Dates: October 15 – November 13, 2015
Presentation Dates:
Thursday, October 22, 2015 at 7pm at Gilbert Great Hall, Hunter Conference Center, Southern Utah University, Cedar City, UT
Wednesday, November 4, 2015 at 7pm at the Zion Lodge Auditorium, Springdale, UT

Artist website:www.earnestward.com
Artist blog:http://earnestward.blogspot.com/
Artist Bio:
Earnest is a professional artist and studio arts educator. He has been passionately committed to art-making for more than thirty years, and to igniting that passion in others for over 20 years. Ward currently teaches place-based and nature journaling programs for the general public and interdisciplinary educators. Earnest has been the recipient of several honors and awards for his artwork, and served as Artist-in-Residence at North Cascades National Park in 2011.