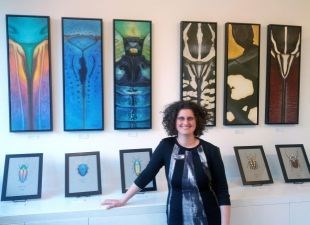 Residency Dates:
February 2 – March 3, 2015
Presentation Date:
February 26, 2015 at 7pm at the Canyon Community Center in Springdale, UT
Artist Youtube Video:
https://www.youtube.com/watch?v=_-nep7-00G0
Artist Facebook:
www.facebook.com/intersectusdesign
Artist Biography: Stacey (Zebith) Thalden is a nature illustrator, art instructor, and environmental educator. She is based in the Pacific Northwest and exhibits her work nationally. She received a BFA from the Rhode Island School of Design and a MFA in Interdisciplinary Studies, focused on Painting and Entomology, from Goddard College.