Plein Air Art Invitational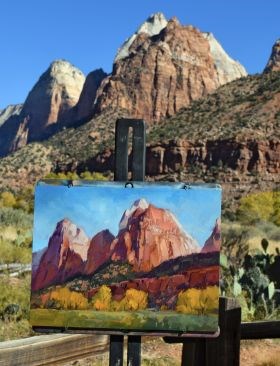 Zion National Park and Zion National Park Forever Project have hosted some of the country's most recognized plein air artists over the festival's past nine years. The 10th Annual Zion National Park Plein Air Art Invitational will be held from Monday, November 5 to Sunday, November 11, 2018.
"The Plein Air Event at Zion ties us to the park's artistic heritage in a powerful and accessible way," said Jeff Bradybaugh, Superintendent, Zion National Park. "Through the eyes of our contemporary artists, we constantly gain new perspective and understanding about why Zion matters, and the importance of its protection for everyone forever."
Proceeds from the event support the park's K-12 and young adult education initiative including the junior ranger program, funding for school field trips to the park, and ranger visits to schools unable to visit the park; Concrete to Canyons, a 3-day field experience for underrepresented schools in Las Vegas and Mesquite, Nevada, as well as the park's Artist-in-Residence Program.
"The Zion National Park Forever Project is proud to host the 10th Plein Air Invitational with our park partner," said Mark Preiss, director of the Forever Project. "While federal appropriations provide for the park's day to day operations and basic maintenance, we are here to provide Zion National Park's margin of excellence. This signature event sustains the park's heritage of art, while proceeds help us give thousands of our area school children and young adults once in a lifetime experiences in Zion National Park every season," Preiss added.
For more information, please call 435-772-3264 or email info@zionpark.org.
For more information on the 2018 Plein Air Invitational please visit the
Zion National Park Forever Project Website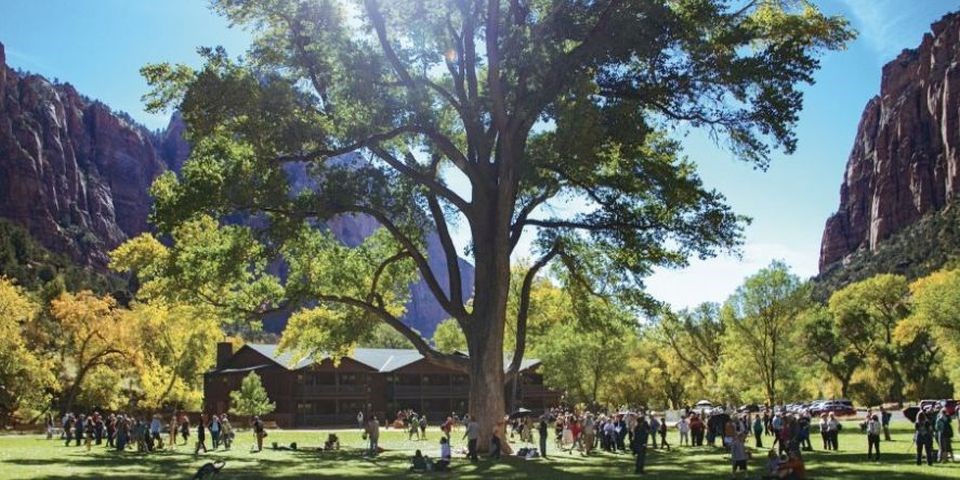 Last updated: April 16, 2018