Commercial Film & Photography Permits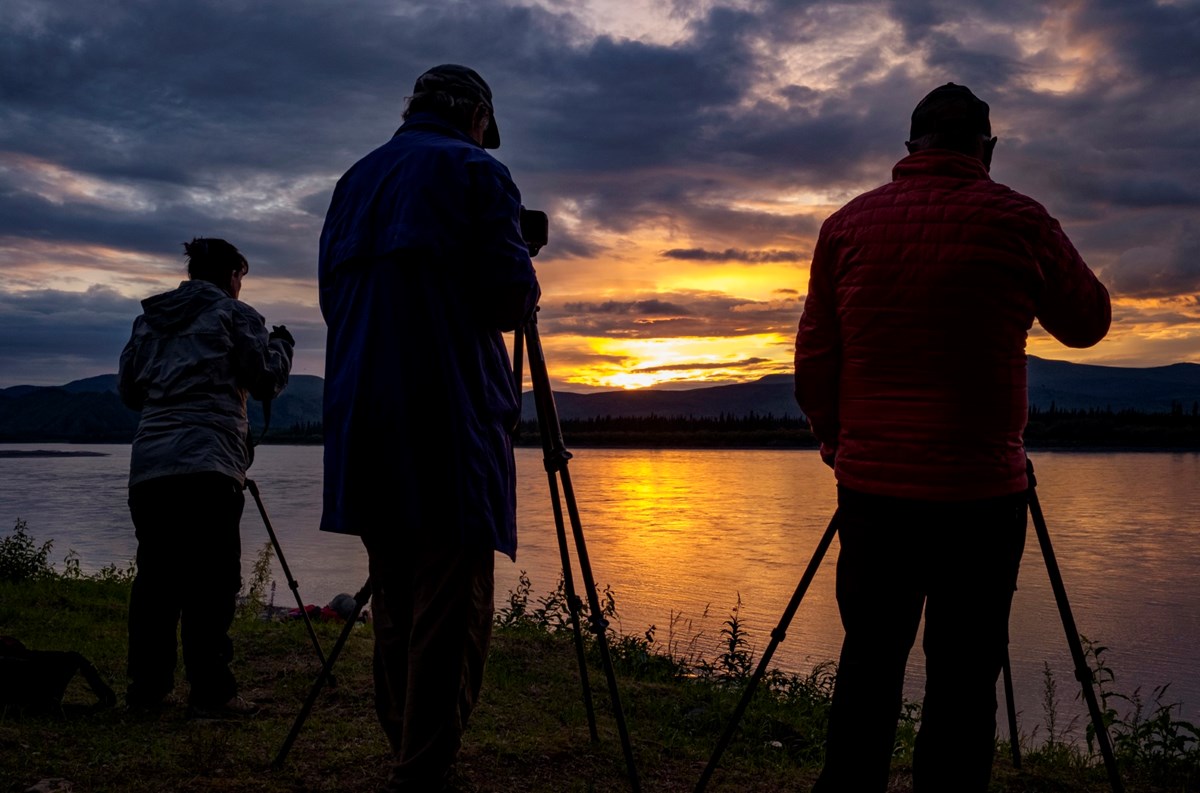 Who Needs a Permit?
A commercial film permit is required for any individual, business, or organization (including nonprofit groups and educational institutions) filming for a market audience or receiving compensation associated with footage or recordings made in the preserve. The following lists outline specific situations that require permits:
Filming
Commercial advertisements, feature films, entertainment broadcasts, documentaries, promotional or educational films (including non-profit and student projects)
Filming for stock footage (regardless of equipment)
Time-lapse photography if the final sequence will be used in a motion picture format for commercial purposes
Sound recording projects that use more than handheld equipment or require oversight by preserve staff for resource protection
Use of large or unusual equipment, even for non-commercial purposes if activities warrant oversight by preserve staff
Still Photography
Commercial still photography using models, props, sets, lighting, or other specialized equipment
Use of large or unusual equipment, even for non-commercial purposes if activities warrant oversight by preserve staff
Some wedding portrait photography (all other portrait photography requires a Commercial Use Authorization)
Still Photography Workshops & Tours
A commercial use authorization is required for photography workshops, tours, or portrait photographers not affiliated with a permitted wedding.
Exemptions
The following cases do not require a commercial film permit:
Visitors filming or taking pictures intended for their personal use and enjoyment. Special requests or use of large or unusual equipment may require permitting even if it is for personal use. Novice filmmakers should inquire for more information
Credentialed news organizations documenting an event that cannot be covered at any other time or location. Please contact the preserve for more information.
Restrictions
Drone Use
: Launching, landing, or operating of drones (i.e., unmanned aircraft) from or on lands and waters administered by the National Park Service is prohibited except as approved in writing by the superintendent.
How to Apply
1. Complete an
Application for a Commercial Film & Photography Permit
. Completed applications can be returned to the park via
email
or regular post at the address below.
2. A
non-refundable application and administrative fee of $200
is required. Payment may be made in the form of a cashier's check or money order payable to "National Park Service" and mailed to:
National Park Service
Fairbanks Administrative Center
4175 Geist Rd
Fairbanks, AK 99709
Application Deadlines
For simple permit requests, applications must be received
at least two weeks prior to proposed start date
. For more complex requests, applications must be received
six weeks in advance
.
Insurance & Performance Bond Requirement
Proof of insurance is required and documentation must carry a commercial liability (minimum of $1 million) issued by a U.S. company. Insurance certificate must identify the production company by name and business address. If permittee uses a different name than listed on insurance policy, the relationship between insured company and permittee's company must be identified. The United States of America will be named "additional insured" on the insurance certificate. The address should also include the following: National Park Service, Fairbanks Administrative Center, 4175 Geist Rd, Fairbanks, AK 99709.
Generally the minimum acceptable amount of liability insurance is $1 million each occurrence. Smaller, low-risk projects or still photography may be eligible for a reduction to $500,000. Contact our office for details. The certificate should be generated by the insurance company. We will accept a faxed copy of the certificate until your insurance company can mail us the original.
Certain activities may trigger the need for the permittee to post a refundable damage bond. The amount of the bond will be equivalent to the estimated cost to the NPS for cleanup, repair or rehabilitation of resources or facilities that could potentially be impacted by the permit activities. At the conclusion of the permit, the bond will be returned to the permittee after the costs of cleanup, repair, or rehabilitation are deducted.
For More Information
Permit Coordinator
National Park Service
Fairbanks Administrative Center
4175 Geist Road, Fairbanks, Alaska 99709-3420
907-457-5752
Email us.
Looking for a different kind of use permit? See the options below.
Special Use Permits

Use of Cabins, Firewood and Caches by Federally Qualified Local Subsistence Users

Other Special Use Permits - a catch-all category including but not limited to activities such as special assemblies, athletic events or races, temporary access requests, first amendment activities, groups with 12 or more participants, etc.
Last updated: August 17, 2020