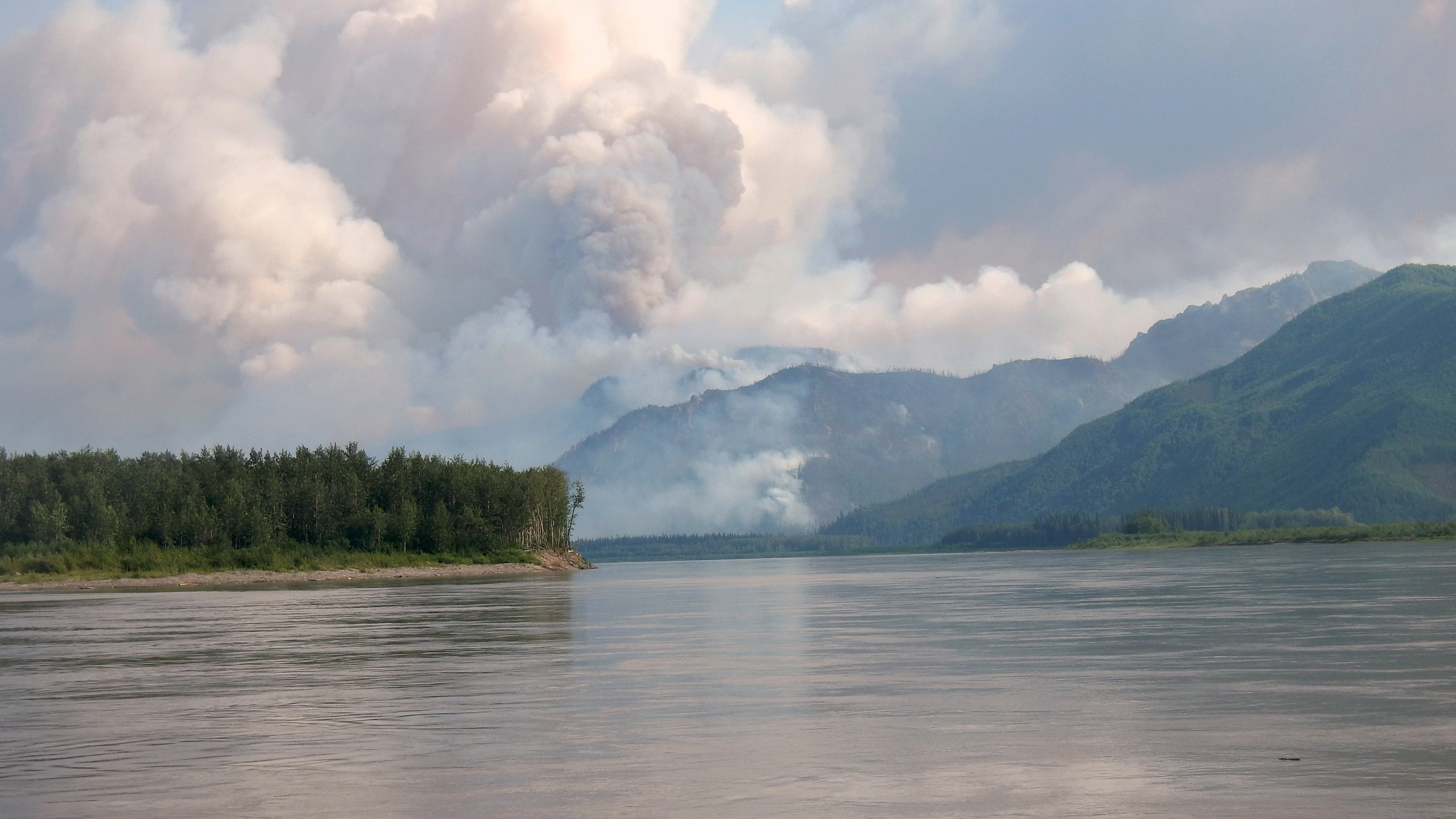 News Release Date:
July 17, 2017
Contact: Kris Fister, 907-455-0641
Seven Mile Fire #286 -  Fire activity has picked up in the last week and the fire has grown to approximately 600 acres.  The fire is still north of 3 mile creek which is preventing the fire from reaching the
Kandik River Public Use Cabin
.  The cabin is plumbed and BLM Alaska Fire Service (AFS) will be ready to respond if the fire threatens the cabin by providing point protection. The fire will be monitored by AFS.
Trout Creek Fire #256 - Fire activity has dramatically increased this last week and is presently at 3800 acres. Attached is a photo from Park Ranger Nick Thompson on July 15th. It still doesn't pose a threat to the Trout Creek (private) cabin as most of the fire growth has been to the east. As of this afternoon's flight (7/17/17), the fire has been spotting 1.25 miles to the south. Fire will continued to be monitored by BLM Alaska Fire Service.
This information will be updated when there is a significant change in fire activity.
Fire in Alaska's boreal forest is an essential process that restores ecosystem health and helps maintain species diversity. Both black and white spruce depend on intense ground fire to clear organic layers thereby exposing fertile seedbeds. Black spruce particularly depends upon fire, as its seeds are ready for germination at the peak of the interior Alaska fire season, and are released when canopy fire opens its semi-serotinous cones. Fire also plays a key role in the regulation of the permafrost table. Without the routine occurrence of fire, organic matter accumulates, the permafrost table rises, and ecosystem productivity declines and vegetation communities, wildlife habitat, and wildlife become less diverse. Fire, as an agent of change, maintains and rejuvenates these systems.
The National Park Service works with its interagency partners, neighboring communities, and other stakeholders to balance the risks and benefits of wildland fire when making decisions on fire management.  Land owners can decrease the risk to their property by taking steps to make cabins and other structures more defensible against wildfire.
Learn more about Wildland Fire
.
Additional information on the Preserve is available at www.nps.gov/yuch or by calling the Eagle Visitor Center between 8:00 am – 5:00 pm at (907) 547-2233.