Road Work in Yosemite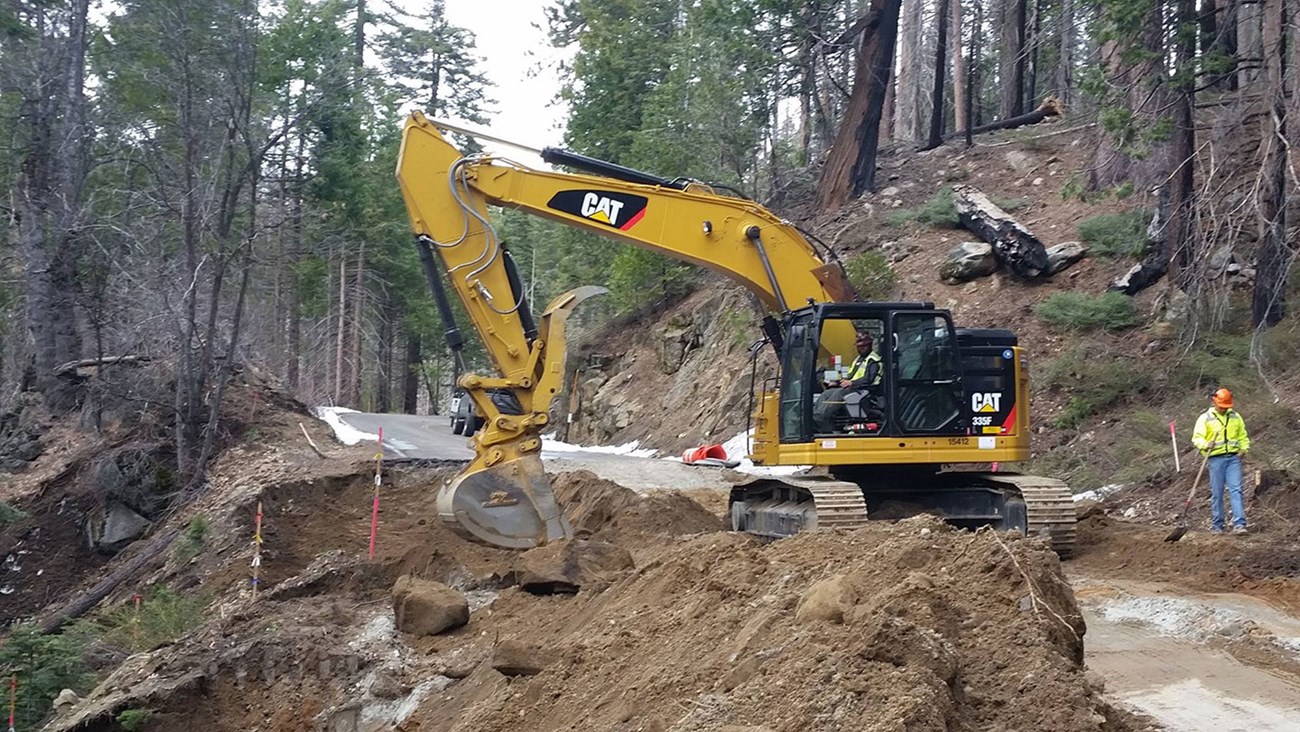 The National Park Service (NPS) regularly makes repairs on roadways throughout the park. Additional restoration and construction projects, along with operations related to fire management and hazard tree removal can cause delays or closures along park roadways.
A Yosemite NPS Project Manager is onsite to complete regular inspections and to ensure that the work complies with our environmental requirements, as well as the goals and mission of the National Park Service. An overview of each project is listed below along with an estimated schedule of delays for each. Email us if you have any questions.
View the park's public information map showing closures and other activities that may affect your visit.
Yosemite Valley
This project, piloted in 2021 and 2022, changes roads and intersections in Yosemite to create contnuous flow and more efficiently move traffic around Yosemite Valley.
Mariposa Grove Road
Closed October 16 through November 4, 2023
The Mariposa Grove Road will be closed from October 16 through November 4 to make repairs that occurred during last spring's storms. The shuttle to the Mariposa Grove will not be operating during the closure. The road will not be open to vehicles with a disability placard. The only access to the Mariposa Grove during the road closure will be via the Washburn Trail.
Tioga Road
15-minute delays through November, 2023
Crews are completing intermittent road repairs on the Tioga Road between Tamarack Flat Campground entrance road and just east of Tuolumne Meadows. There are multiple crews working at various locations along the road corridors. Expect up to 15-minute delays, Monday through Friday, from 6 am to 6 pm.
---
To find out more information about the current status of all park roads, call the park information line at 209/372-0200 (then 1, 1).
Last updated: October 30, 2023