Glacier Point Road Project - 2022 and 2023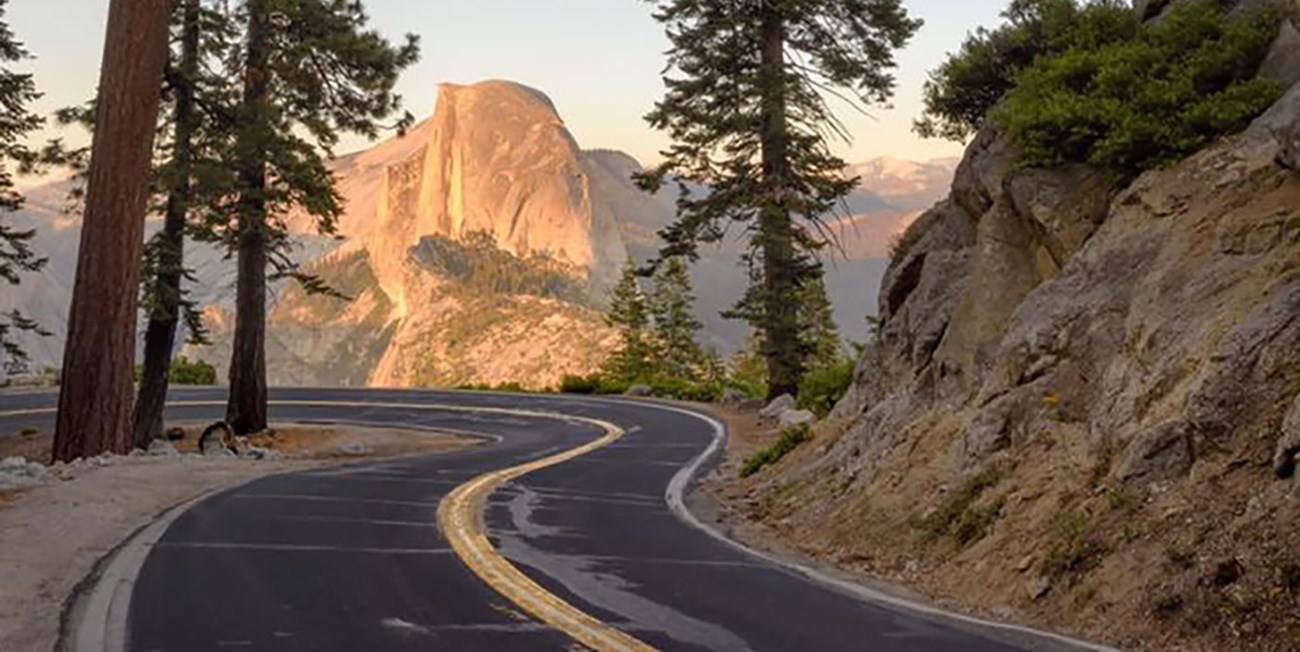 Glacier Point Road was closed to all traffic in 2022 to rehabilitate and improve the road. The road will be open sometime after early July, 2023, with 30-minute delays.
The existing road was completed in 1936, replacing the original wagon road built in 1882. This area attracts high volumes of traffic year-round because it provides access to Bridalveil Creek Campground, Glacier Point, Badger Pass Ski Area, and numerous trailheads.
Until the road opens in 2023, there will be no facilities or services available at Glacier Point (including water or restrooms) if you choose to hike to Glacier Point. Please plan accordingly and follow the principles of Leave No Trace.
Frequently Asked Questions
Will the entire Glacier Point Road be closed?
Yes. Until the road opens sometime after June 2023, the entire road will be closed.
Can I camp at or near Glacier Point during construction?
No, camping is prohibited at Glacier Point (and anywhere else within four trail miles of Glacier Point).
Can I hike on the road during construction?
Hiking will not be allowed on the Glacier Point Road during construction to protect the safety of hikers and workers.
Can I bike along the road during construction?
Biking will not be allowed on the Glacier Point Road during construction to protect the safety of bicylists and workers.
What work will take place with this project?
In addition to pulverizing and paving the entire road from Badger Pass to Glacier Point, intensive road repair would take place in the following key areas:
Repair curves on the road leading down to Glacier Point. This road segment contains steep and narrow hairpin curves that drop 600 feet in elevation in about 1.6 miles. Currently large vehicles cross the double-yellow centerline to navigate the curves.
Address safety hazards at the scenic overlook viewing the Clark Range by improving the pullout.
Repair road areas west of Summit Meadow to prevent the continued settlement of the roadway.
Pave the overflow parking area at the Sentinel Dome trailhead. Current off pavement parking is damaging fragile resources in this high-elevation habitat. This parking area will continue to accommodate the same number of vehicles. Additionally, new accessible vault toilets will be installed at the parking area.
Formalize the McGurk Meadow Trailhead parking area to increase safety.
Repave the Glacier Point parking area. Additionally, two new concrete staircases will be built to connect the upper and lower parking areas and one additional oversize vehicle space will be created.
Last updated: May 4, 2023