Yosemite Valley Loop Road Project
Project Status
Skip to project documents
The following is a list of the various stages that occur during a planning process. Though there are added public involvement opportunities such as meetings and workshops throughout, this outlines the major steps. They include:
Initial public outreach
Technical Study/Report
Public scoping (ended 6/1/05)
Plan developed 2/06
Public review & comment (EA or EIS)
Produce final plan/report
Decision document
> Implementation <
(Culvert work on Southside Drive 10/06-10/07, Northside Drive beginning 11/07)
Since 1980, annual visitation to Yosemite National Park has averaged 3.4 million people, 95% of which pass through Yosemite Valley. Yosemite Valley is one of the most heavily developed areas of the park and is open to visitation year round. As a result the Yosemite Valley Loop Road experiences the heaviest traffic volumes of any area in the park.
The Yosemite Valley Loop Road is a historic feature in Yosemite National Park, first built as a stagecoach road in 1872. the initial pavement was laid in 1909, and culverts were first installed a year later beneath stretches of Southside Drive. Spot repairs have been made along the roadway as required over time. however, much-needed, comprehensive maintenance and repair of the roadway and associated drainage structures has not been performed for many decades.
The Rehabilitation of the Yosemite Valley Loop Road Environmental Assessment (EA) guides the resurfacing and improvement of the Yosemite Valley Loop Road and associated drainage facilities.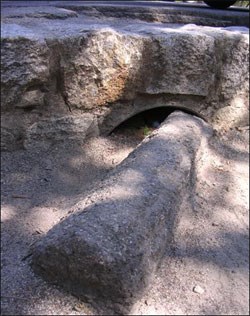 This EA evaluates the potential impacts of the project. Maintenance repairs have not been made on the roadway in many years and visitor safety is a growing concern along this heavily-used travel corridor.
This project was originally intended to address various rehabilitation needs, road surface improvements, and fulfill additional drainage needs. Since then, the most recent Merced Wild and Scenic River-related court decision has directed the National Park Service to prepare a new, valid comprehensive management plan for the river.
In the absence of a user capacity management framework and the river values that such a plan would identify, the full construction planned for this project will be postponed. However, the judge did grant the park to move forward with the culvert and drainage work addressed in this project. Therefore, the construction related to culvert work will continue in stages.
Documents pertaining to the Valley Loop Road Project: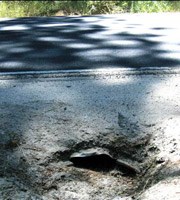 Last updated: October 17, 2018