Comprehensive Interpretive Plan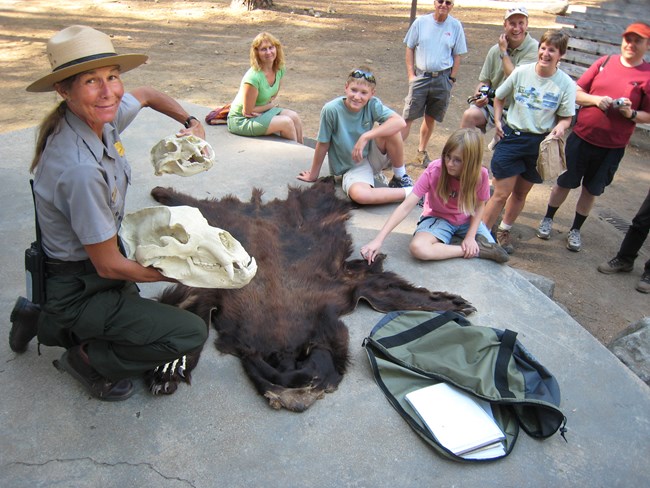 "The purpose of Interpretation and Education in the National Park Service is to provide memorable, meaningful, and inspirational experiences related to the parks and strengthen public understanding of the full meaning and relevance of the national's natural and cultural resources."
-- NPS Interpretation and Education Business Plan, 2006


What is a Comprehensive Interpretive Plan (CIP)?
Overall,

it strategically envisions, organizes, and justifies, interpretive and informational services that achieve the desired outcome of the park's program

. The plan also

identifies and describes the foundations of a park's interpretive program, which includes:

-Park Purpose




-Park Significance




-Interpretive Themes




-Management Objectives




-Audiences




-Visitor Experience Opportunities
There are three main components of a Comprehensive Interpretive Plan:
Long Range Interpretive Plan (plans for 5 to 10 Years);
Annual Interpretive Plan; and

Interpretive Database

Yosemite has been working on the development of a CIP and has completed its major component - the Long Range Interpretive Plan. This plan outlines a comprehensive approach to interpreting park natural and cultural resources.The CIP is necessary to ensure long-term protection of resources through visitor understanding and enjoyment. The Long Range Interpretive Plan will guide interpretation and education in Yosemite for the next 5 -10 years.
Last updated: March 1, 2015