Yosemite Renaissance Art Exhibit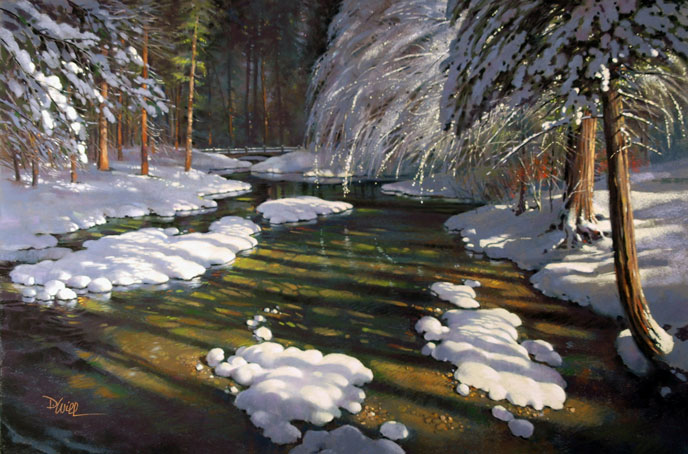 Yosemite Renaissance is celebrating its thirty-first year with an exhibit of 55 paintings, photographs, prints and sculptures by fifty artists. Drawn from 973 entries, a record amount, this year's exhibit includes a broad range of works from the representational to the abstract, all interpreting the majesty of Yosemite and the Sierra.
The goals of Yosemite Renaissance are to bring together the works of contemporary artists that do not simply duplicate traditional representations; to establish a continuum with past generations of Yosemite artists; and to help re-establish visual art as a major interpretive medium of the landscape and a stimulus to the protection of the environment. Historically, the arts have played a major role in the establishment of our parks. It is the hope of Yosemite Renaissance that they can be just as important in future efforts to preserve, protect and expand our parks.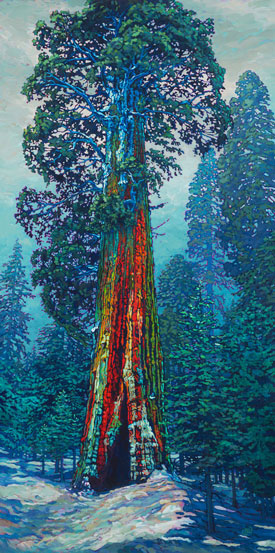 Yosemite Renaissance 31 will be on view at the Yosemite Museum Gallery from February 27 until May 1, 2016 (10 to Noon and 1 to 4 PM). The public is invited to the opening reception on Friday, February 26th from 5:30 to 7:30 PM. Kay Pitts, one of the founding members of Yosemite Renaissance, an arts educator, and artist in her own right; and artist Dan Nadaner, professor of art at California State University Fresno and a past Yosemite artist-in-residence will be this year's judges, awarding $4,000 in prizes to selected artists. The award-winners will be announced at the opening reception on Friday, February 26th. The exhibit will travel to the Kings Art Center (Hanford) and the Carnegie Arts Center (Turlock) later in the summer.

The artists included in Yosemite Renaissance 31 are: Patricia Allen, Elizabeth Ashcroft, Lorraine Bubar, Jenni Buczko, Jerilynn Bush, David Butz, Carter Chamberlain, Natalie Ciccoricco, Valerie Cohen, Nancy Crozier-Lynch, Jane Culp, Stephen Curl, Steve Emery, Chloe Fonda, Kit Gentry, Charlotte Gibb, Theresa Grams, Betty Hendrix, Susan Mae Hull, Marge Kraber, John Lambert, Johanna McCormick, Katya McCulloch, James McGrew, Tim McMeans, Anne Mendershausen, Judy Miller, Denise Oyama Miller, G Dan Mitchell, Rachel Miura, Collin Murphy, Glenn Nelson, Penny Otwell, Sally Owens, Bonnie Peterson, Janice Pluma, Jeffrey Skelly, Carol Steinberg, Kris Lael Temple, Andie Thrams, Erika Van Dewark, Chris Weiermiller, Rick Wheeler, Rick Whitacre, David Will, Michael Wooten, Samantha Zimmerman, and Floy Zitten.

Yosemite Renaissance is a non-profit organization for the arts of Yosemite, supported, in part, by funds and services from the Mariposa County Board of Supervisors, the Ansel Adams Gallery, and the National Park Service.