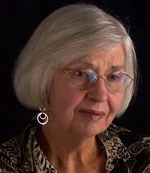 What Is Oral History?
Oral history is the method of gathering, preserving, and interpreting the memories of individuals and communities and their participation in past events. A well conducted interview can yield important historical information as well as provide voice to those whose perspective might night otherwise be found in the historical record. While remaining the oldest form of historical inquiry, the field of oral history continues to evolve as practitioners employ new digital audio and video technologies to capture stories of the past.
What Oral History Projects is Yosemite National Park Doing?
Yosemite staff is currently working on several different oral history projects, each with a specific focus: