Wilderness Stewardship Plan
Preliminary Ideas and Concepts - Comment Period Over (9/30/16)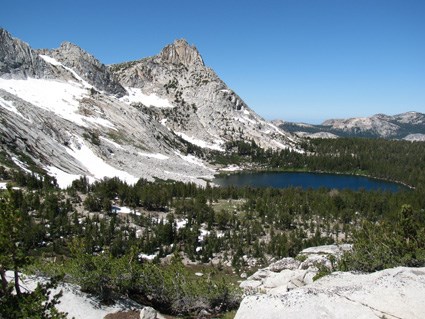 Congress passed the California Wilderness Act in 1984 designating over 94% (704,000 acres) of Yosemite National Park as Wilderness. The park's current Wilderness Management Plan was written in 1989. The purpose of this planning effort is to review the management direction in the 1989 Yosemite Wilderness Plan and update it as necessary to better align with contemporary use patterns and National Park Service policy.
In particular, there is a need to examine and refine the existing plan to incorporate new information and understanding about changes in visitor use patterns, methods of managing visitor use, techniques for trail design and construction, and concepts for managing stock in wilderness settings. There is also a need to incorporate new policy direction and definitions for wilderness character into the park's wilderness management framework and to review the status of potential wilderness additions. Finally, there is a need to determine the extent to which commercial services will be performed in the Yosemite Wilderness.
Once completed, the Wilderness Stewardship Plan will include a broad array of management strategies for addressing visitor use, stock use, and other topics of interest such as commercial and administrative use, natural resource management, ecosystem restoration, and trail maintenance. While some site-specific actions may be necessary, the primary focus of the plan will be to provide a framework for measuring and monitoring wilderness character to ensure that future management actions will be taken as needed to adapt to changing conditions.
Last updated: October 3, 2016