MRP Transportation Workshop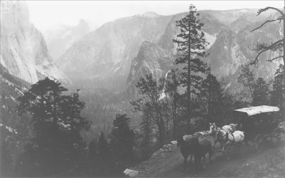 The purpose of this workshop is to gain a common understanding of transportation issues and constraints and how these may affect river values. The Merced River Plan will identify opportunities for different types of transportation options that provide visitor access while offering a quality experience and protecting river values. The workshop will provide the public with the opportunity to participate in discussions about the various transportation and related access options that may be considered in the plan and how these may affect river values and their experiences.
The workshop will showcase research, modeling and other information related to transportation considerations that will inform the development of the Merced River Plan.
April 26, 2011
1-4 pm
Yosemite Lodge - Garden Terrace
Agenda [136 kb PDF]
Presenter Bios. [136 kb PDF]
Comment Form [100 kb PDF]
Presentations given at the workshop:
Presentation 1: Introduction
Presentation 2 [1.2 MB PDF]: Transportation Issues and the Merced River Plan
Presentation 3 [4 MB PDF]: Current Transportation Conditions
Presentation 4 [52 MB PDF]: Video simulations of traffic patterns in currently congested areas of Yosemite Valley This is a large file as it has embedded .wmv files that you can click on to view.
Presentation 5 [3.6 MB PDF]: How Transportation and Access Options Affect River Values
Watch a recording of the Transportation Workshop. This is an unedited recording of the workshop with all of its technical glitches.
Last updated: March 5, 2015