Hydrology, Biology, Geology Workshop
The recording of the Hydrology, Biology, Geology Workshop has been temporarily removed from yose.webex.com. We are working to increase our storage capacity and will reload the recording as soon as we have more room.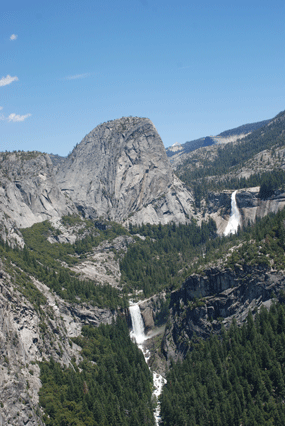 This workshop will focus on the biologic, hydrologic and geologic outstandingly remarkable values (ORVs) of the Merced Wild and Scenic River. Park geologist Greg Stock will provide an overview of the hydrologic,biologic,and geologic ORVs. Restoration Ecologist, Sue Beatty will present a brief management history as it affects the hydrology, geology and ecology of the Merced River. They will identify the major issues that have arisen due to past and present uses. To examine specific issues pertaining to free flow of the river the park hydrologist Jim Roche will discuss removal of large, woody debris, accelerated riverbank erosion, and the disrupted connectivity between the river and floodplain. Additionally, park botanist Lisa Acree will identify impacts and stressors to meadows including social trails, ditches and invasive species and will discuss potential management actions and ecological restoration.
Date: April 22, 2011
Time: 1-4 PM
Location: Yosemite Lodge, Garden Terrace
Agenda [623 kb PDF]
Presenter Bios. [78 kb PDF]
Comment Form [99 kb PDF]
Presentations given at the workshop:
Last updated: March 5, 2015