Visitor Guides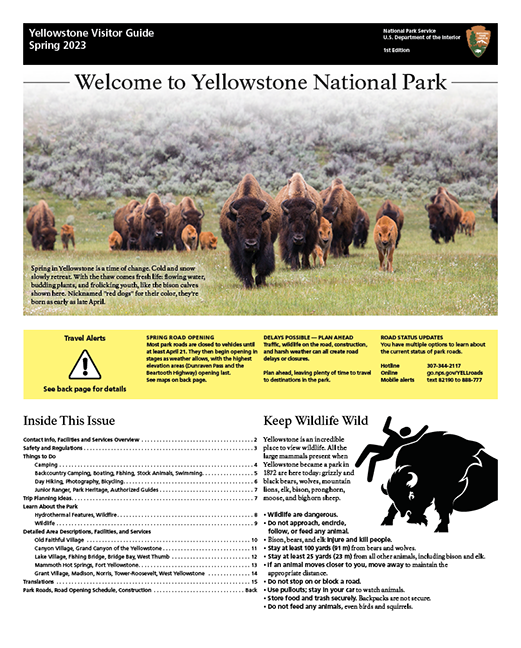 The park orientation guide contains detailed park information and activities. PDF files can be larger than most pages on this site and may take several minutes to download over slower connections. These PDFs can be viewed or printed using Adobe Acrobat Reader (available free, online).
NPS App
The official NPS app includes some information from the newspaper. Use the interactive map to help you explore the park and discover the stories behind the scenery. Find information about visitor centers, places to stay and eat, and shopping and services.
Braille
Braille versions of the park newspaper and the Official Park Map and Guide (Large Print Version) are available from all Yellowstone National Park Visitor Centers and by mail from the Visitor Services Office. Learn More about Accessibility in Yellowstone.
Archived Guides
Review the other seasons of Yellowstone
Last updated: April 12, 2023