Snowmobiles & Snowcoaches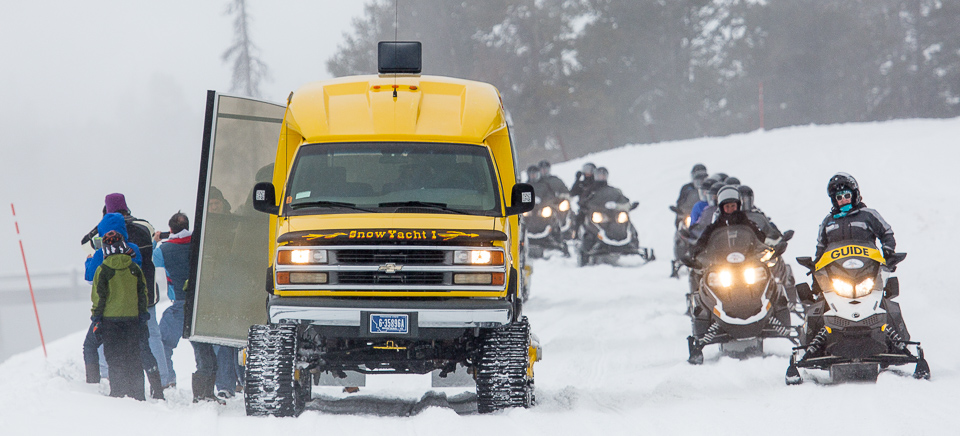 Every winter from mid-December to mid-March, most* of the roads in Yellowstone are buried in snow and can only be navigated by tracked or low pressure tire vehicles capable of traveling through snow. Many authorized companies offer snowmobile and snowcoach tours and shuttles. Individuals can also enter the lottery for our non-commercially guided snowmobile program. The lottery opens in September: remaining dates or cancellations become available in November on a first-come, first-served basis.
*The road between Mammoth Hot Springs and the northeast entrance is open to regular traffic all year.