Road Construction Projects
Addressing the deferred maintenance backlog is part of the National Park Service's core mission to preserve national parks and provide a world-class visitor experience. With winter weather conditions possible half the year, there is a small window from April through early November for repairing and maintaining park roads and bridges. We appreciate your patience as we complete these important projects. Drive slowly through road construction and be alert to workers, heavy equipment, wildlife, and other hazards.
Projects in 2021
There will be three major road construction projects in 2021. One project will have a complete closure between Tower-Roosevelt and Canyon Junction, while two projects will cause traffic pattern changes and/or delays (North Entrance and Old Faithful Overpass Bridge).

For the most up-to-date information about temporary road closures in the park, visit the park roads web page.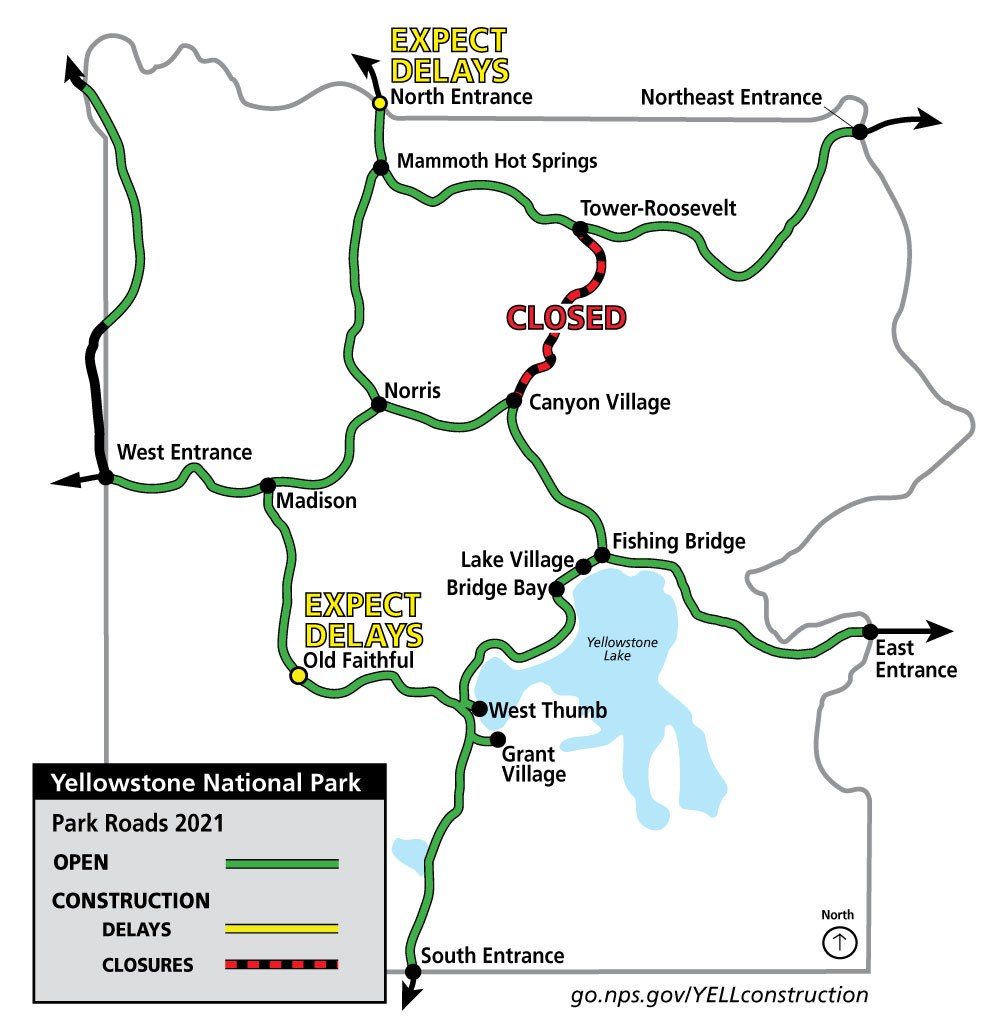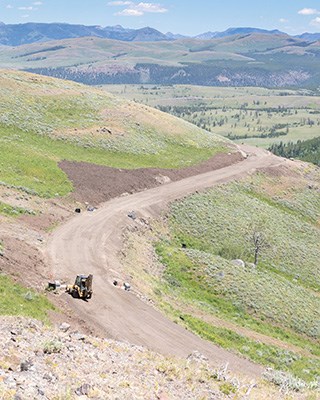 1. Tower-Roosevelt to Canyon Junction
Improvements: This segment of road remains largely unchanged since the last improvements in the 1930s. This construction project will widen the road and provide additional/improved pullouts; create a larger, safer parking area at Tower Fall General Store; and improve the trail and overlook for Tower Fall. To fund this project, the park received a grant through the Nationally Significant Federal Lands Program and will match it with fee dollars collected in the park.
Access: The road between Tower-Roosevelt and Canyon Junction will be completely closed for the 2021 season, which includes Tower Fall Campground and Tower Fall General Store. There will be no access to hiking trails in the closure, including Mount Washburn, Calcite Springs Overlook, and Tower Fall. From early November through March, Tower Fall and trails in the vicinity will be open for skis and snowshoes, snow-permitting (follow all closure signage posted at Tower-Roosevelt). The anticipated completion date for this project is May 2022.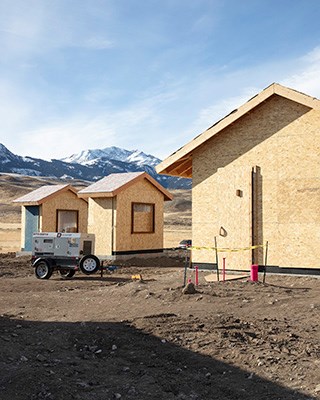 2. North Entrance
Improvements: The North Entrance is not equipped to meet the challenges of increasing visitation and traffic. This construction will add an additional lane and kiosk to improve traffic flow and reduce lines; replace the existing two buildings with one larger building/station and two kiosks; improve the flow of employee and delivery traffic from Robert Reamer Avenue; improve pedestrian safety by realigning parking along Robert Reamer Avenue; and replace the water line along Robert Reamer Avenue. Funding for this project comes from the Federal Highways Administration, Yellowstone Forever, the National Park Foundation, and fees collected in the park.
Access: Expect construction and traffic pattern changes around the North Entrance. The entrance station will be open. The anticipated completion date for this project is fall 2021.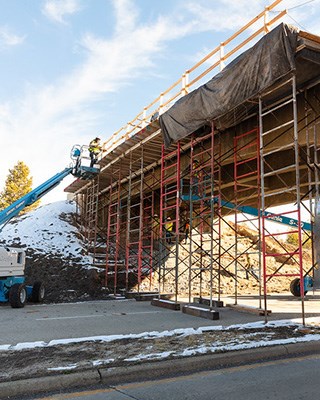 3. Old Faithful Overpass Bridge
Improvements: Work on the Old Faithful Overpass Bridge includes deck repairs, new approach slabs, new curbing, girder repairs, railing improvements, and the removal and replacement of deck drains.

Access: Travelers can access Old Faithful and the Upper Geyser Basin, lodges, stores, clinic, and gas station, but expect delays to accommodate one-lane travel over the bridge. The anticipated completion date for this project is fall 2021.
Chip Sealing
Chip sealing occurs every summer and preserves Yellowstone's roads. Check the
park's live road map
to see where chip sealing is scheduled to occur and plan for delays of up to 30 minutes. Dates can change due to weather. Drive slowly and maintain the recommended speed limit on chip seal pavement to reduce the risk of loose gravel damaging cars or windshields.
Last updated: December 2, 2021