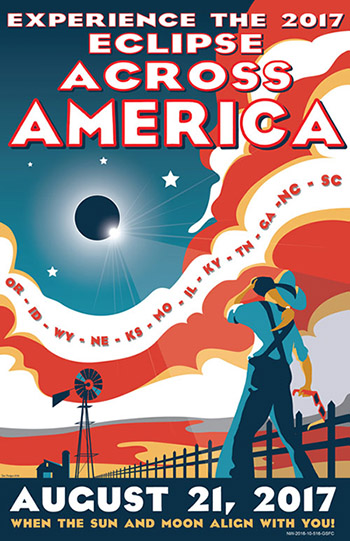 On August 21, the 2017 Solar Eclipse Across America will be visible across the continental United States.
Yellowstone National Park is located just north of totality, yet visitors will still be able to experience 96–99% of a total eclipse—a stunning mid-day darkness as the moon moves in front of the sun. However, the sun's corona will not be visible, as that is only visible where there is a total eclipse.
What is an eclipse?
A solar eclipse is a celestial event when the moon passes between the sun and earth—blocking all or part of the sun. At a given location, the event can last up to an hour and a half. For this eclipse, the longest period when the moon completely blocks the sun will be about two minutes and 40 seconds. The last total eclipse for the contiguous US was in 1979; the next one will be in 2024.

Here in Yellowstone National Park, the eclipse will start around 10:15 am and last until about 1:00 pm, with the closest to total eclipse occurring around 11:35 am and lasting about 2 minutes.

To find out when the eclipse will be visible for your location check out NASA's Eclipse site.