Canyon Area Construction Projects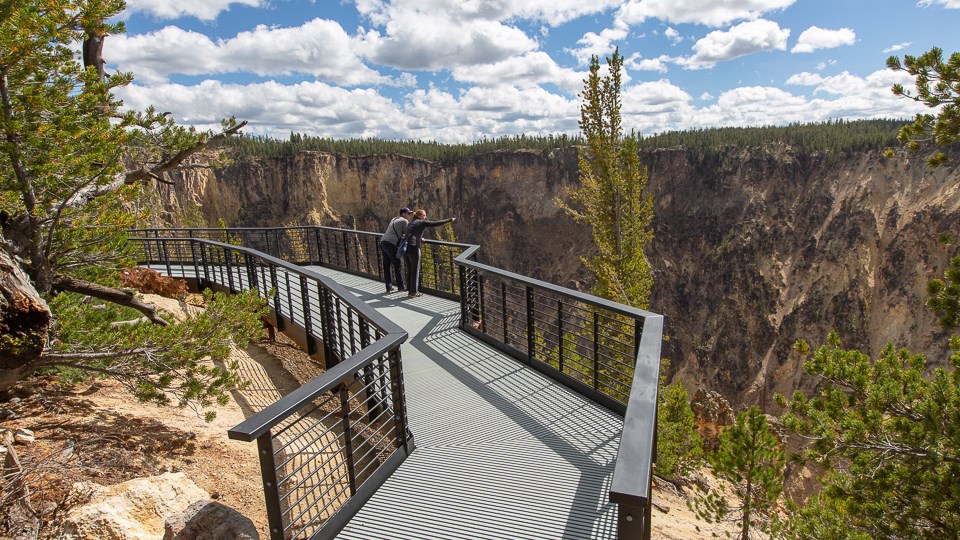 The Canyon Overlooks and Trails Restoration Project is a multi-year effort to restore the many viewpoints from which people enjoy the Grand Canyon of the Yellowstone. Artist Point, Inspiration Point, Lookout Point, Grand View, and Uncle Tom's Point have already been restored. The list below includes ongoing work that might affect people's plans to visit this area.
2021 Closures
Mount Washburn Trails
All trails to the top of Mt. Washburn are closed.
Uncle Tom's Trail
Stairs are closed. Trail from Artist Point to Uncle Tom's Parking area remains open.
Additional, short-term closures may occur throughout the year.
Map
The map below shows current closures that are part of the Canyon Overlooks and Trails Restoration Project.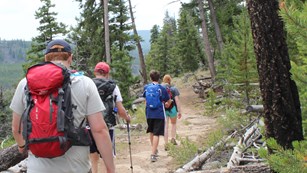 Hike a Trail
Lace up your boots, grab your bear spray, and explore nearly 1,000 miles of trails.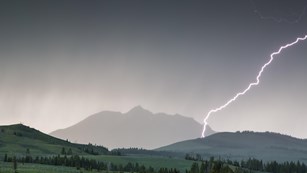 Backcountry Situation Report
Current conditions for trails and campsites.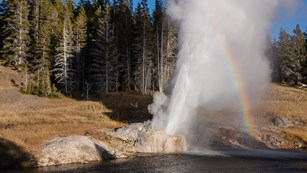 Current Geyser Activity
Get the latest geyser eruption predictions.
Last updated: April 14, 2021