InstaMeets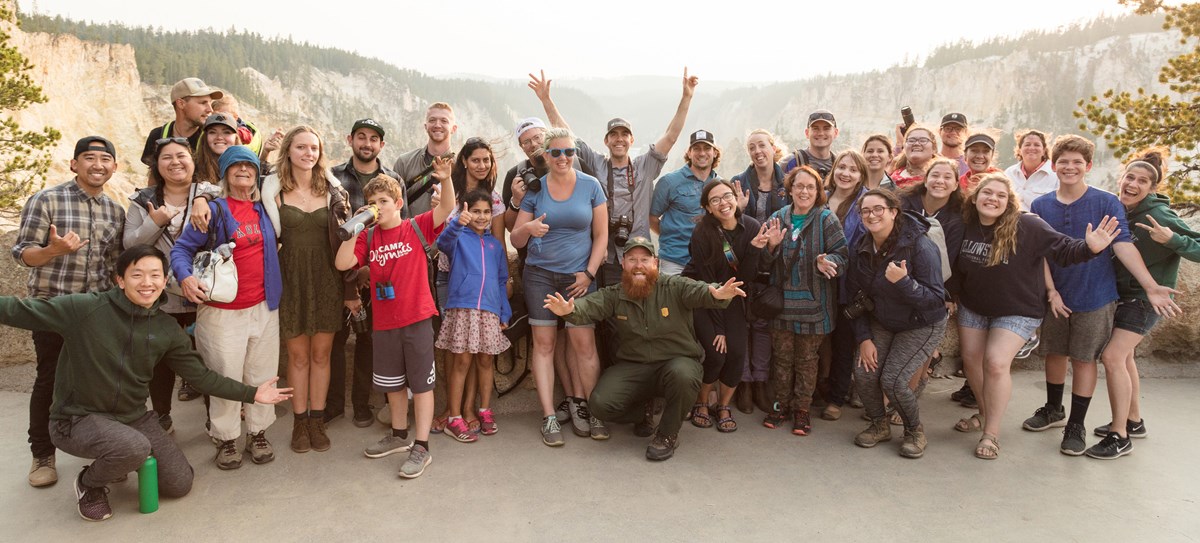 Join social media team members from Yellowstone (@YellowstoneNPS) and Yellowstone Forever (@YNPForever) as we gather to make friends, take photos, and share stories about the world's first national park. All ages, levels of experience, and cameras are welcome. Can't make an InstaMeet? Take the Yellowstone Pledge and tag your photos with #YellowstonePledge for a chance to see them featured on our Instagram feed!
2019 InstaMeet Schedule
Mammoth Hot Springs Terrace Sunset
May 24, 7pm–sunset
We will explore the Mammoth boardwalks starting and ending at Liberty Cap. Bring water and layers.
Meet at Liberty Cap at the bottom of the Mammoth Hot Spring boardwalks.

Bunsen Peak Summer Solstice Sunset Hike
June 21, 7pm–sunset
We will hike the 4 miles round-trip with ~1,300ft elevation to the summit of Bunsen Peak. You'll need sturdy footwear, water, snacks, and warm layers (hat, gloves, & jacket for the top) for this moderate hike.
Meet at the Bunsen Peak Trailhead.

Old Faithful Sunset
July 19, 7pm–sunset
We will see what geysers are predicted to erupt and explore the geothermal features of Geyser Hill.
Meet at the front of the Yellowstone Art and Photography Center.

Grand Canyon of the Yellowstone Sunset
August 16, 7pm–sunset
We will explore the views of Artist Point and along the Point Sublime Trail.
Meet at the Artist Point parking lot on South Rim Drive.

Mammoth Hot Springs Elk Rut
September 27, 5:30pm–sunset
The elk mating season (rut) should be in full swing. We will find a safe place to watch the elk bugle and spar.
Meet at the front of the Albright Visitor Center.
Last updated: February 7, 2019