Yellowstone National Park COVID-19 Cases Update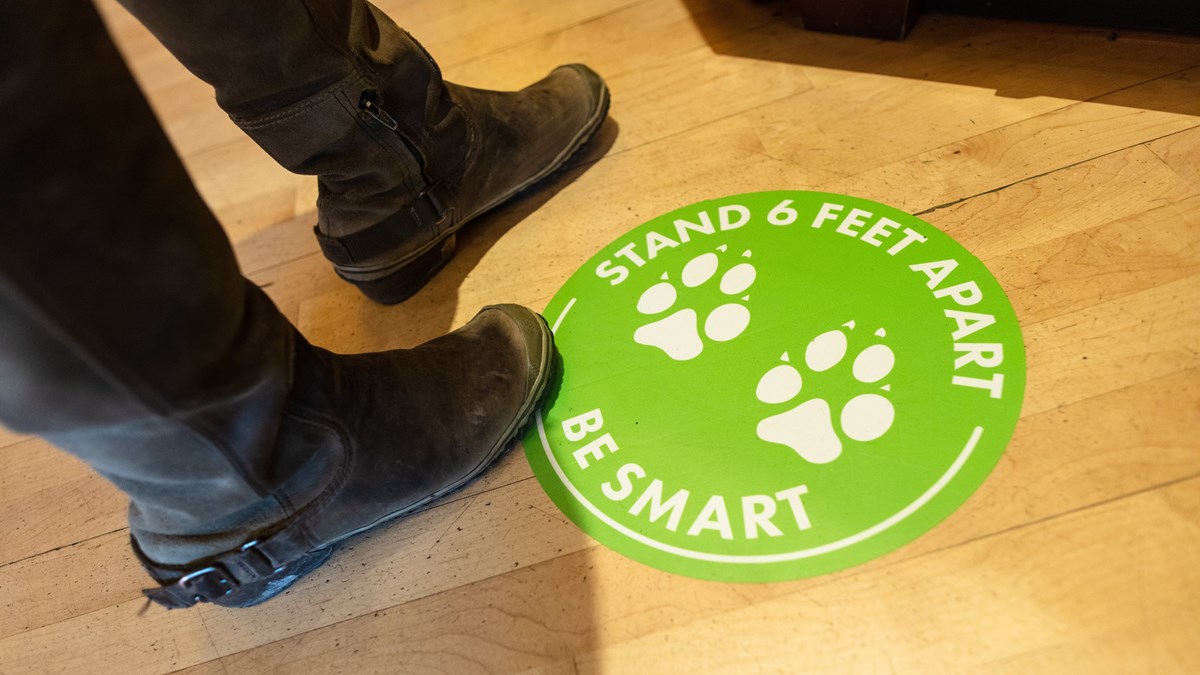 Yellowstone National Park closely monitors and responds to the COVID-19 pandemic. Following guidance from the White House, Centers for Disease Control and Prevention (CDC), and state and local public health officials, the park continues to adapt to changing conditions while maintaining public access.
Total Confirmed Positive Employee COVID-19 Cases
Yellowstone has roughly 750 National Park Service employees, 300 volunteers, 3,000 concessions employees, and 300 contractors during an average year.

Update as of May 5, 2021 (this date will change as we update this page)

2021
January
February
March
April
NPS
3
(recovered)
0
0
0
Concession
4
(recovered)
3
(recovered)
0
1
(recovered)
Volunteer
0
0
0
0
Contractor
0
0
0
0
2020
May
June
July
August
September
October
November
December
NPS
0
0
0
0
6
(recovered)
7
(recovered)
3
(recovered
3
(recovered)
Concession
0
0
2
(recovered)
3
(recovered)
9
(recovered)
20
(recovered)
4
(recovered)
4
(recovered)
Volunteer
0
0
0
0
1
(recovered)
0
0
0
Contractor
0
1
(recovered)
0
0
0
1
(recovered)
0
0

All employees who test positive are isolated per the CDC and county public health guidelines. Contact tracing also occurs with assistance from surrounding counties.

No further information will be released in order to protect each employee's privacy.
COVID-19 Vaccinations for Employees
Yellowstone is collaborating with the park's health care provider, Medcor, and health departments in both the state of Montana and Wyoming to offer COVID-19 vaccines to eligible park employees.
Employee Surveillance Testing
Total tests conducted to date: 3,830
Total tests with negative results: 3,810
Total tests with positive results: 20
As introduced in the park's reopening plan, this surveillance testing targets National Park Service and concessions employees. Surveillance testing creates two important opportunities: 1) the detection of COVID-19 carriers who aren't showing symptoms yet, and 2) the ability to quickly isolate those individuals to protect public health.
Visitors, Recreate Responsibly
When visiting the park, visitors should follow CDC guidance to reduce the spread of COVID-19 and recreate responsibly:
If you are sick, do not visit the park. Self-isolate to avoid exposing others.
Come prepared. Visitor services are very limited.
Expect wait times at the park entrances.
Follow current local, state, and national health guidance.
Maintain physical distancing of 6 feet (2 m), especially in high-visitation areas (on boardwalks, in visitor facilities, on popular trails, while viewing wildlife, etc.).
Wear face coverings inside visitor facilities and in outdoor areas when physical distancing cannot be maintained.
Effective February 5, 2021, individuals over the age of 2 years must wear masks, except when actively eating or drinking, in the following locations:
All common areas and shared workspaces in buildings owned, rented or leased by the National Park Service, including, but not limited to, park visitor centers, administrative offices, lodges, gift shops and restaurants.
Outdoor areas where physical distancing (staying at least 6 feet apart) cannot reasonably be maintained.
Masks must cover the nose and mouth and fit snugly around the nose and chin with no large gaps around the sides of the face. Masks not designed to be protective, masks with ventilation valves, and face shields do not meet the requirement.

Exceptions: CDC guidance recognizes that masks should not be worn by anyone whom has trouble breathing. Wearing masks may be difficult for some people with sensory, cognitive, or behavioral issues. If a visitor is unable to wear a mask properly or cannot tolerate a mask, they should not wear one and may be asked to leave any location where masks are required to be worn. Visitors may be asked to lower their masks briefly for identification purposes in compliance with safety and security requirements.

Yellowstone continues to modify visitor services to prevent the spread of COVID-19. Some facilities and events are closed or canceled. Please check locally, on the park website, and in the Yellowstone app for current information. We thank you for your patience and cooperation as circumstances change and as we modify operations as necessary.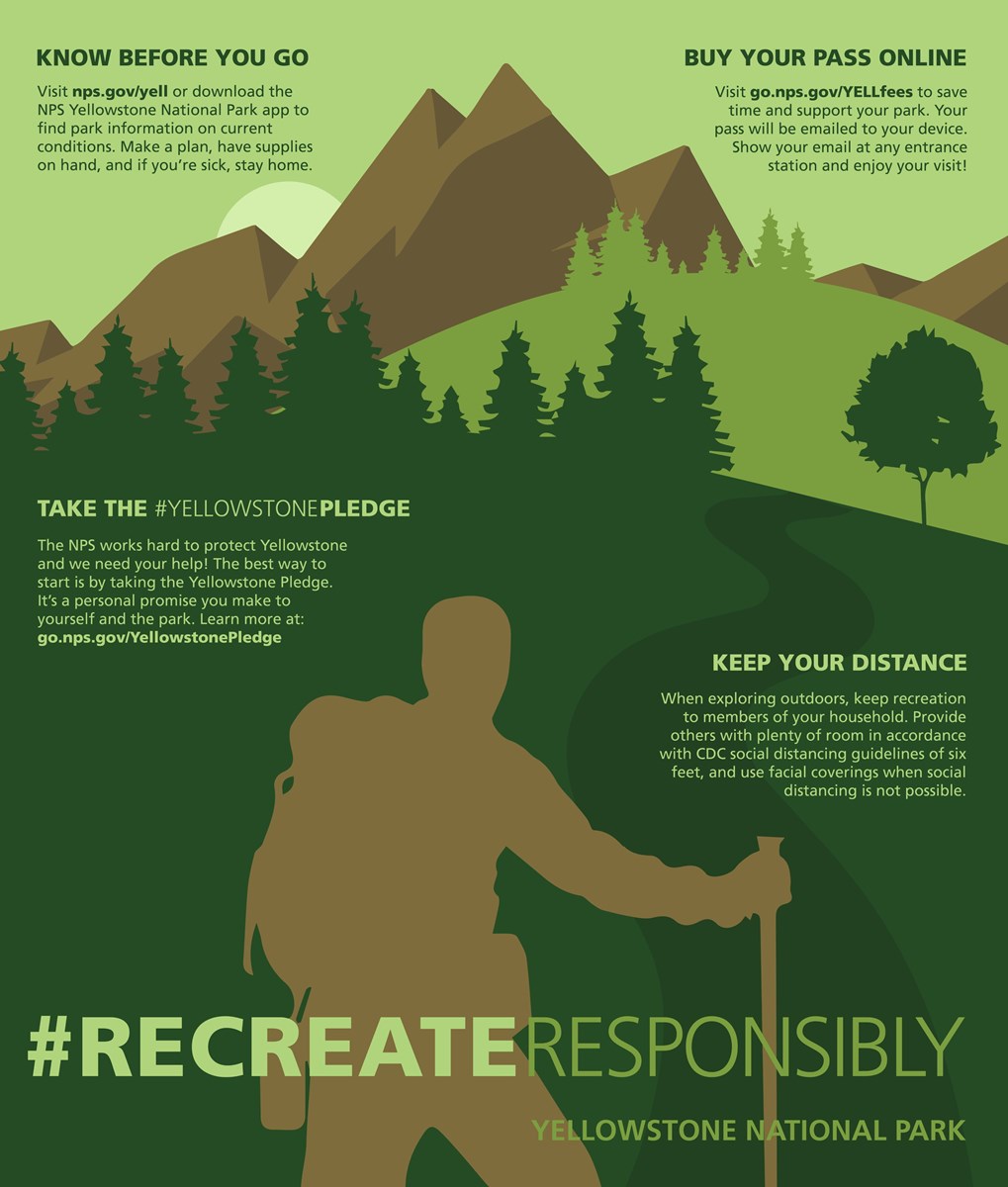 More Information

Yellowstone National Park

Surrounding States

National
Last updated: May 6, 2021