News Release
Yellowstone Brimstone fire closures lifted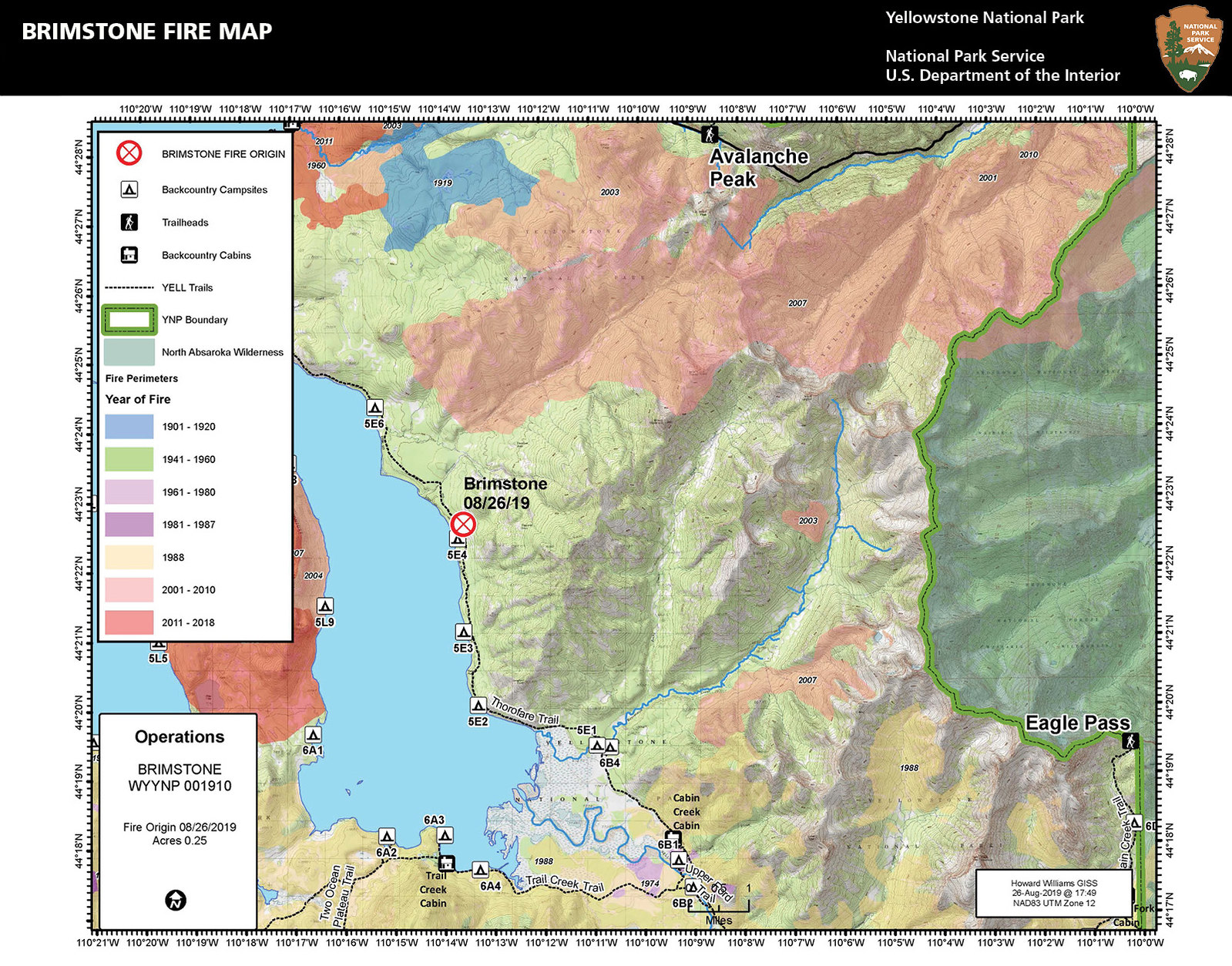 News Release Date:
September 13, 2019
Contact: Morgan Warthin, (307) 344-2015
The Brimstone fire closure area is lifted and all backcountry campsites are open.
On September 12, 2019 fire crews assessed the Brimstone fire. Due to recent rains, they found wet conditions and five inches of ash and mud in some burned areas.
Smoke may still be visible until it snows.
The lightning-caused Brimstone Fire was discovered on August 26, 2019 and grew to at least 80 acres.
The Greater Yellowstone area is a fire-adapted ecosystem. Fire plays an important role in maintaining the health of this area's wildlife habitat and vegetation.
Stay informed about current fire activity in Yellowstone.
Last updated: September 13, 2019