News Release
New remote fire detected in northeast corner of Yellowstone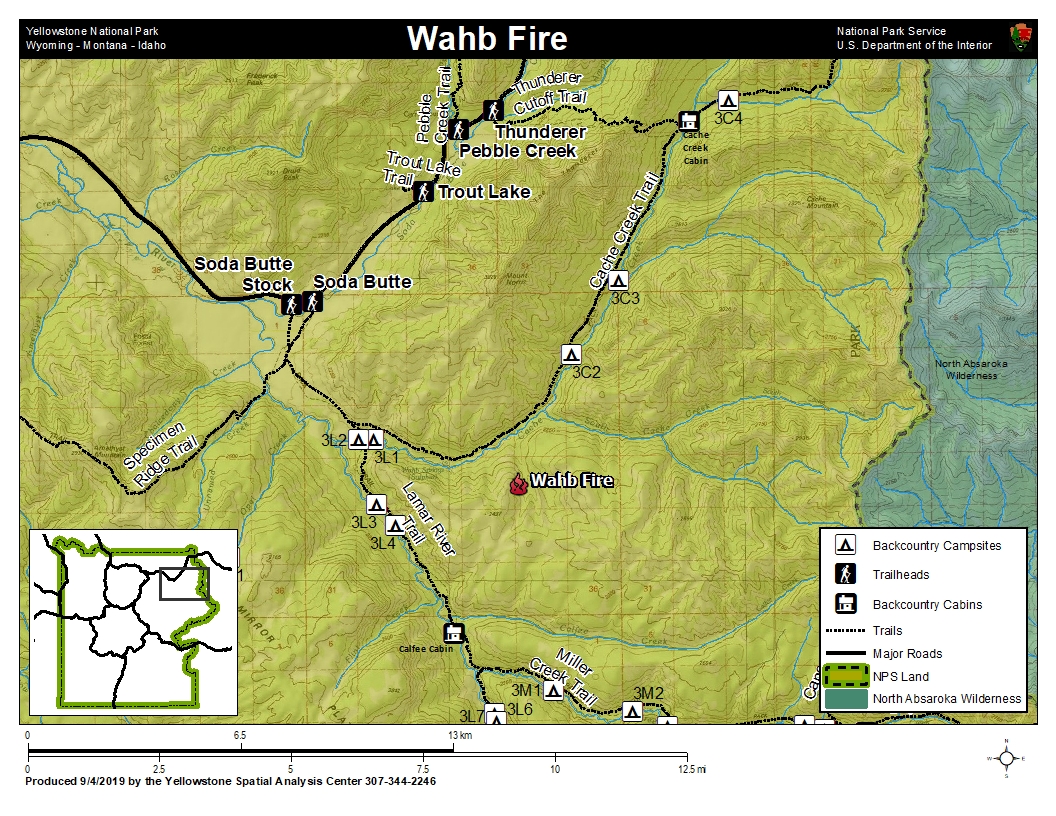 News Release Date:
September 4, 2019
Contact: Morgan Warthin, (307) 344-2015
On Sunday, September 1, 2019, while on patrol, a backcountry ranger detected the lightning-ignited Wahb Fire near Cache Creek in the northeast corner of Yellowstone National Park. See map
At a half-acre, current fire activity is minimal. See photo
There are no closures in the area. Campsites and trails remain open.
Fire staff will monitor the fire.
If the Wahb Fire becomes more active, smoke may be visible from the Lamar Valley.
Fire danger in Yellowstone remains high.
The Wahb Fire is one of four active fires in Yellowstone including the Pollux, the Wyodaho and the Brimstone. Find more information about current fire activity in Yellowstone.
The Yellowstone area is a fire-adapted ecosystem. Fire plays an important role in maintaining the health of this area's wildlife habitat and vegetation.
Last updated: September 4, 2019