Fisheries and Aquatic Sciences Program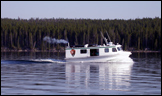 Over the past decade, the aquatic resources of Yellowstone National Park, and the ecosystems they support, have become seriously threatened by introductions of non-native (from elsewhere in North America) and exotic (from another continent) species. For the foreseeable future, the Fisheries Program will focus the greatest amount of effort possible on conducting activities that are aimed at supporting its two main priorities: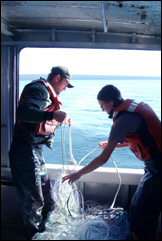 Preservation of Yellowstone Lake cutthroat trout, which is the largest remaining concentration of inland cutthroat trout in the world; and
Restoration of fluvial populations of native trout, many of which have been lost due to introductions of non-native species.
The specific activity currently conducted to preserve Yellowstone Lake cutthroat trout is the lake trout suppression program, which is one of the largest non-native fish removal programs occurring in the United States. Activities related to the restoration of fluvial populations of native trout include the westslope cutthroat trout restoration in the East Fork Specimen Creek watershed. Also, prioritization of streams based on their potential for restoration success has been completed and will allow us to move forward with planning for restoration of Yellowstone cutthroat trout in streams of the park's Northern Range.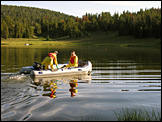 Most of the activities related to restoration of fluvial populations of native trout are financially supported by the Fisheries Fund Initiative of theYellowstone Park Foundation, a non-profit organization whose mission is to fund projects and programs that protect, preserve and enhance Yellowstone National Park.