Bird Watching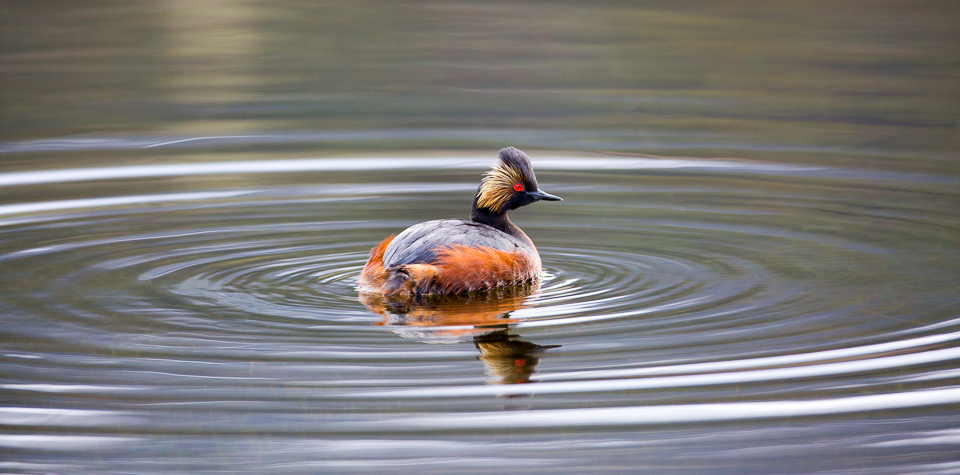 Where are good birding locations?
That depends on what kind of birds you want to see, the time of day you are looking, and your location in the park. In general, riparian areas and wetlands, especially those with shrubby willows, aspen, and cottonwoods attract the greatest diversity and abundance of birds.
Hayden Valley is one of the best places to view water birds and birds of prey. Shorebirds feed in the mud flats at Alum Creek. Sandhill cranes often nest in the valley. Ducks, geese, and American white pelicans cruise the river. Bald eagles and osprey hunt for fish along the river; northern harriers fly low looking for rodents in the grasses. Great gray owls are sometimes seen searching the meadows for food (these birds are sensitive to human disturbance). Blacktail Pond and Floating Lake Island, between Mammoth and Tower Junction, and the Madison River west of Madison Junction are also good places to look for birds.
Many birds, such as American robins and common ravens, are found throughout the park. Other species live in specific habitats. For example, belted kingfishers are found near rivers and streams while Steller's jays are found in moist coniferous forests.
Spring is a good time to look for birds. Migration brings many birds back to the park from their winter journeys south; other birds are passing through to more northern nesting areas. Songbirds are singing to establish and defend their territories; and many ducks are in their colorful breeding plumages, which makes identification easier.
Watch for birds on early morning walks from mid-May through early July. At all times, but especially during the nesting season, birds should be viewed from a distance. Getting too close can stress a bird (as it can any animal) and sometimes cause the bird to abandon its nest.
Most birds migrate to lower elevations and more southern latitudes beginning in August. At the same time, other birds pass through Yellowstone. Hawk-watching can be especially rewarding in Hayden Valley late August through early October. In early November, look for tundra swans on the water.
Birds that stay in Yellowstone year-round include the common raven, Canada goose, trumpeter swan, dusky grouse (formerly blue grouse), gray jay, red-breasted nuthatch, American dipper, and mountain chickadee. A few species, such as common goldeneyes, bohemian waxwings, and rough-legged hawks migrate here for the winter.
Visitors may report sightings with a bird observation form, available at online and at visitor centers.
Please note: The use of audio bird calls is illegal in the park.