Visitor Use Study (2016)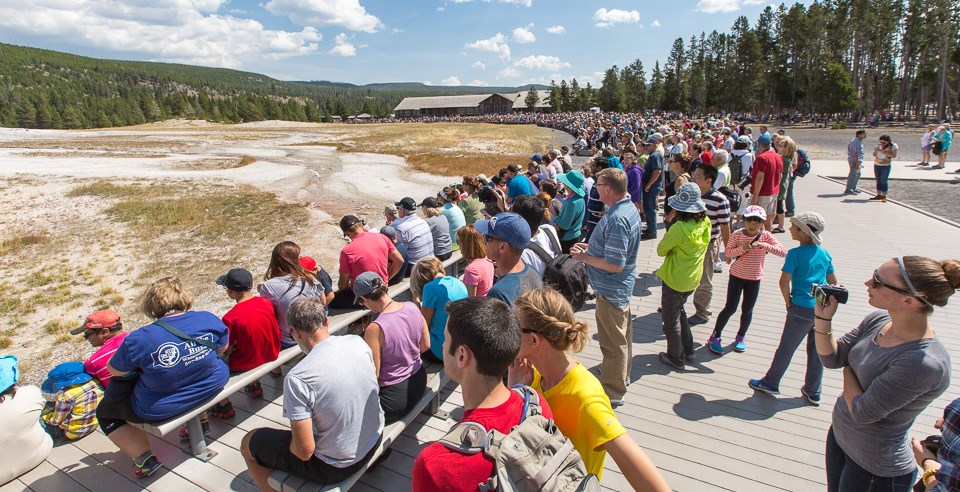 In the summer of 2016, we commissioned a survey of summer visitors in Yellowstone. With this survey, we sought to better understand who's coming to Yellowstone, how they plan their trips, what they come to see, their perceptions of the park (including attitudes about access and transportation), and their level of satisfaction with park services and facilities.
Data was collected between August 4 and 14, 2016 using both in-person interviews and mail-back surveys of randomly selected people at all park entrances.
Key Findings
The majority of visitor groups (91%) included two or more people.
Most groups (87%) had only visited the park once in the last 12 months.
Most groups (66%) spent one or more days in the park.
U.S. visitors comprised 83% of total visitation during the study period.
International visitors comprised 17% of total visitation during the study period, including many from Europe (49% of international), China (34% of international), and Canada (10% of international).
Groups indicated viewing natural scenery (96%), viewing wildlife (83%), viewing geysers and other thermal features (78%), experiencing a wild place (72%), and hearing the sounds of nature/quiet (52%) as their most important reasons for visiting Yellowstone.
Over half of visitors surveyed think that there are too many people in the park.
Two thirds of visitors surveyed think that parking is a problem, and over half think that the amount of roadway traffic and congestion are problems.
Most visitors would like to see these challenges addressed through voluntary public transit and expansion of parking options (actions that don't limit use of private vehicles).
Downloads
Full Report (12mb PDF file)
Complete Survey Responses (2mb PDF file)
All documents prepared by Resource Systems Group (RSG), Inc.
Last updated: September 19, 2019