Concessions Management in Yellowstone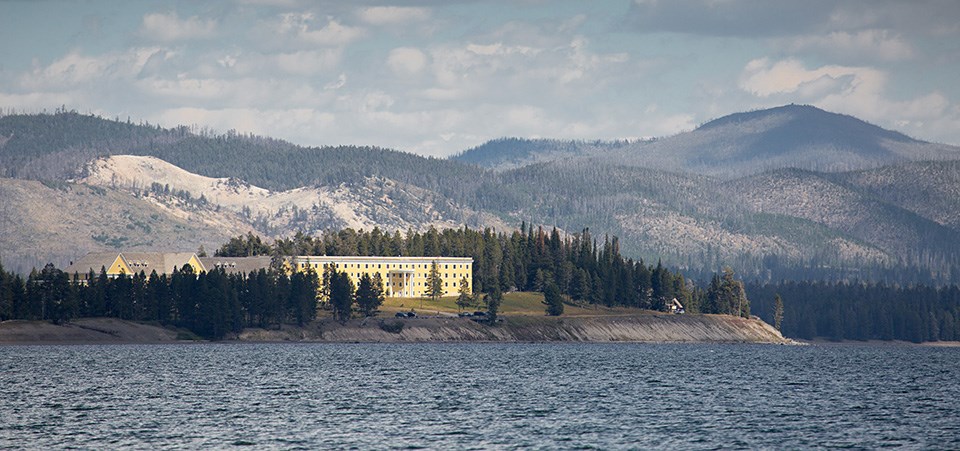 Why are there private businesses operating in Yellowstone?
Private businesses operating in the park—usually referred to as concessioners and commercial use authorization (CUA) holders—fill an important role in helping NPS carry out its mission. Both work with the NPS to offer services to park visitors that are not provided directly by the Government. They specialize in these operations and are thus able to provide quality services at reasonable prices.
Under the authority of their contracts, concessioners offer services that are "necessary and appropriate" as determined by the park. Under their authorizations, CUA holders offer "appropriate"; ones, again as determined by the park.
By welcoming the private sector as a partner in providing services, the NPS not only ensures visitors have access to services they need but also broadens the economic base of the region and communities surrounding the park.
What is the Division of Concessions Management?
The Division of Concessions Management manages the concession contracts and CUAs of business that operate in the park. The division ensures that 1) that commercial operations do not have adverse effects on park resources and values and 2) visitors have access to high-quality services so they can fully appreciate the natural and cultural resources in Yellowstone.
Find out more about planning for commercial services, contract development, upcoming prospectuses, authorized concessioners, and the regulations surrounding these processes.
What does the Division do?
With the NPS regional and Washington offices, the division issues prospectuses for upcoming commercial opportunities and develops concession contracts to provide visitor services, ranging from lodging, food service, and retail to medical services to horseback riding adventures. Contracts include operating plans that describe performance standards. The division administers the contracts, and staff members conduct periodic evaluations to ensure that visitors enjoy safe high-quality services at reasonable rates.
The division also manages the physical facilities and infrastructure that are owned by the Government but assigned to concessioners. This effort involves both division and concessioner staff in maintaining the condition of these Government-owned assets. The division develops concessions contract exhibits that list the real property – land, buildings, and infrastructure – that concessioners need to offer their required services, and develops maintenance plans that define the respective responsibilities of the concessioner and the NPS. Staff members do condition assessments to monitor and track the concessioners' operation and maintenance of facilities.
Current Concessioners
Four primary concessioners currently operate within Yellowstone National Park:
1. Yellowstone National Park Lodges (owned by Xanterra Parks and Resorts) is the primary provider of lodging within the park. They also provide dining, retail, and year-round recreation services.
2. Yellowstone General Stores (owned by Delaware North) operates twelve general stores in Yellowstone National Park, providing food, equipment, supplies, and keepsakes.
3. Yellowstone Park Service Stations (YPSS) operates fuel facilities, convenience stores, and automotive towing/repair shops.
4. Medcor operates three urgent care clinics within the park, open to the public and equipped for most medical emergencies and routine care.
Additionally, the park has entered into twenty-three oversnow vehicle contracts for guided transportation on the park's winter snowroads, and forty-one saddle and pack stock contracts for horse and llama day and overnight rides during the summer.
The CUA Program
The park has issued over two hundred and eighty CUAs to private businesses that permit small-scale commercial activities that are an appropriate use, will have a minimal impact on park resources and values, and are consistent with the purpose for which Yellowstone was established. Read about the CUA program, services offered, and how to apply for a CUA.
Last updated: January 25, 2018