Yellowstone Alphabet Book: FGHIJ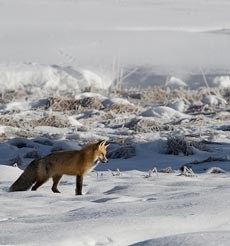 F is for Fox
Red foxes are the smallest canine in Yellowstone. They are one of three native subspecies of red foxes in the United States. Most foxes in the lower 48 states, especially in the East and Midwest, are a subspecies of fox from Europe introduced for fox hunts and fur farms in the 1700s and 1800s.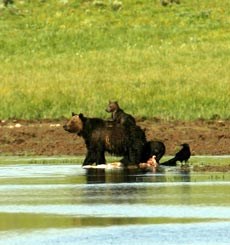 G is for Grizzly Bear
Grizzly bear cubs are born in winter dens. The cubs do not hibernate, but they sleep next to the sow (mother), nurse, and grow rapidly. Bears sometime awaken and leave their dens in the winter. Safe traveling in bear country begins before you get on the trail.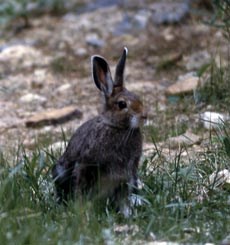 H is for Hare
The fur of the snowshoe hare turns white in the winter to help them blend in with snow and avoid predators. It takes 70 to 90 days for the fur to transition to a different color.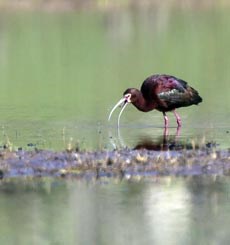 I is for Ibis
The white-faced ibis a western wading bird that is very similar to the glossy ibis found on the Atlantic Coast.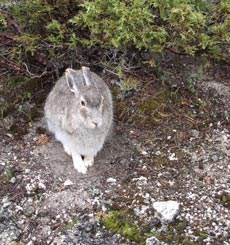 J is for Jackrabbit
Despite its common name, the jackrabbit is more closely related to other hares than to rabbits. Like the much smaller snowshoe hare, the jackrabbit has a grayish-brown summer coat that turns nearly white to provide winter camouflage in areas with snow cover.
More Pages
Select a set of letters to see photos of an animal whose name starts with that letter and to read a little bit about the animal:
More Information
Last updated: May 17, 2016