Lake Hotel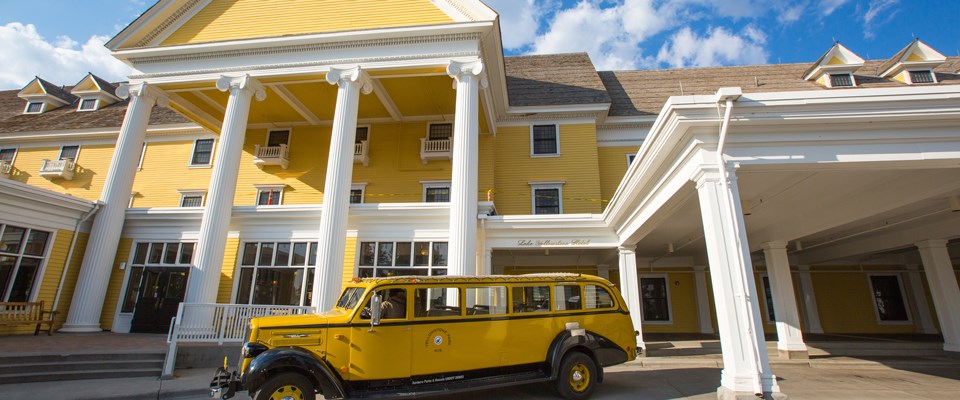 Lake Hotel opened in 1891 on a site long known as a meeting place for Indians, trappers, and mountain men. At the time, it was not particularly distinctive, resembling any railroad hotel financed by the Northern Pacific Railroad. In 1903, Robert Reamer—architect of the Old Faithful Inn—led the renovation of the hotel. He added ionic columns, extended the roof in three places, and added 15 false balconies. This prompted it to be known for several years as the Lake Colonial Hotel. A number of further changes occurred by 1929, including the refurbishing of the interior and the addition of the dining room, porte-cochere (portico), and sunroom.
By the 1970s, the hotel had fallen into serious disrepair. In 1981, the National Park Service and the park concessioner, TW Recreational Services, embarked upon a ten-year project to restore Lake Hotel in appearance to its days of glory in the 1920s.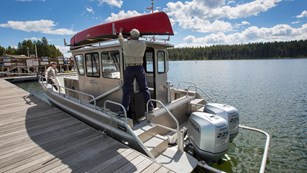 Fishing Bridge, Lake, and Bridge Bay
Explore the shores and waters of Yellowstone Lake.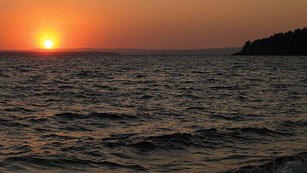 Yellowstone Lake
The earliest intact archeological deposits in the park have been found at a site on the shore of Yellowstone Lake.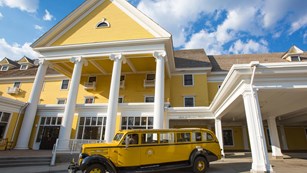 Places
Every place and building in Yellowstone has a story.
Last updated: June 14, 2019