Yellowstone Phenology Project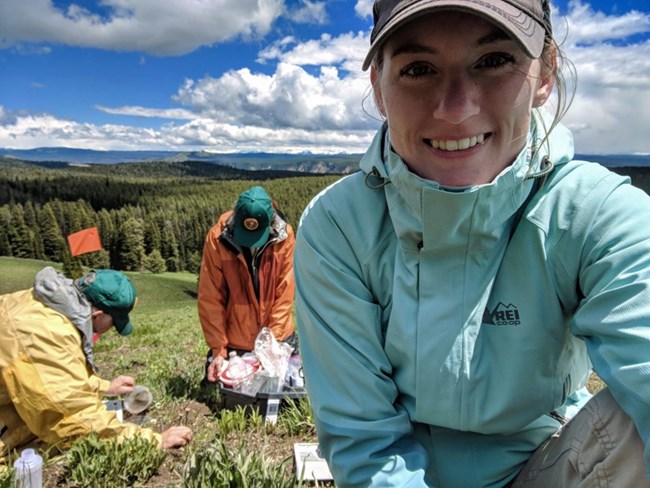 Yellowstone National Park is recruiting citizen science volunteers to assist park staff in researching environmental change in Yellowstone in summer 2020. Phenology is the study of nature's calendar, especially in relation to climate, and the timing of plant and animal life cycles.
The Yellowstone Phenology Project, in collaboration with NEON seeks to engage youth and adults from all backgrounds to collect essential data to help park scientists and managers better understand how the Yellowstone ecosystem is responding to changing environmental conditions.
Take a look at some of our findings here:
https://www.flickr.com/photos/yellowstonenps/albums/72157704843714434
We are recruiting 50 Phenology Project volunteers.
2020 Field Dates are:
July 18, 31
August 15, 28
September 12, 25
October 10
Volunteers should have: transportation, ability to hike approximately one mile at elevation over uneven terrain, background in biolgoical sciences preferred but not required, team work skills to work effectively as a group, interest and ability to learn insect taxonomy (order level minimum - beetles, bees, flies, etc.), fine motor skills to use tweezers, handle tiny specimens.
For more information please call Erik Oberg at 307.344.2156 or
email us
your resume and preferred participation dates.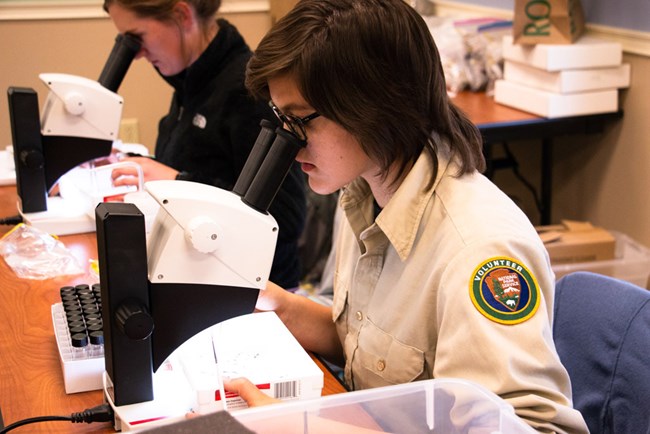 Job Descriptions & Annual Reports
Phenology Project Handbook for Volunteers
Yellowstone Citizen Science Annual Report 2018
Macrophotography Setup and Instructions
2020 Field Schedule
JOB DESCRIPTIONS
PhenologyTeam Leader VIP Job Description
Phenology Lab Team Member VIP Job Description
Phenology Macrophotography Assistant Job Description
Last updated: July 7, 2020