Road-based Commercial Tour CUAs
The definition of a "Road-based Commercial Tour" is one or more persons traveling by vehicle on an improved roadway:
On an itinerary that someone has packaged and sold for leisure/recreational purposes, and which,
Provides no other services except those incidental to road-based travel in an area unit of the National Park System (on-board interpretation and incidental stops at visitor centers, restaurants, wayside exhibits, etc.).
Note: Transportation-only services such as taxis and shuttles do not meet the definition of Road-based Commercial Tours because those services are not prepackaged.
How to Apply
The implementation of standardized Road-based Commercial Tour CUAs is DELAYED until further notice. Road-based Commercial Tour companies may continue to enter the park by paying the commercial tour fee at the entrance station. If you are a Road-based Commercial Tour operator and would like to receive communication from the park regarding operational changes, then please email us your business name, contact name, address, phone number, and email address.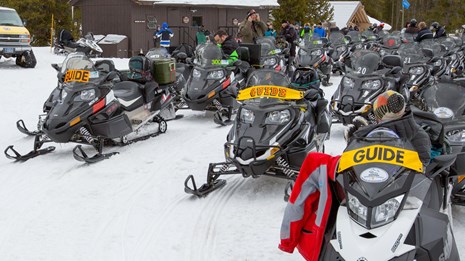 Commercial Use Authorizations (CUAs)
The National Park Service requires specific authorizations for commercial businesses to operate in national parks.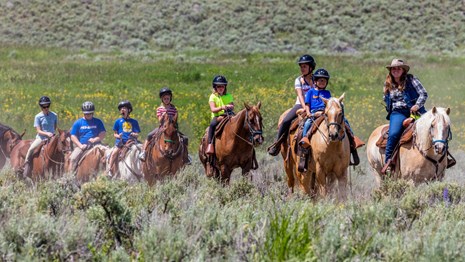 Resources for Commercial Guides
Download or review resources for anyone who may routinely work with visitors to Yellowstone National Park.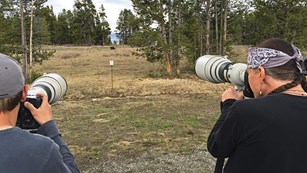 Activity-based CUAs
These include biking, environmental education, boating, skiing and snowshoeing, overnight backcountry, art workshops, and fishing.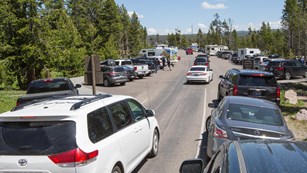 Service-based CUAs
These include towing, RV repair, locksmith, water access, and wedding and portrait photography.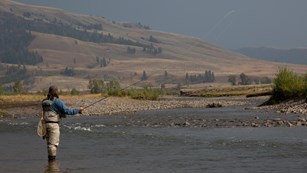 Application Process and Insurance Needs
Here is everything you need to know about submitting a CUA application, including insurance requirements.
Last updated: June 10, 2020