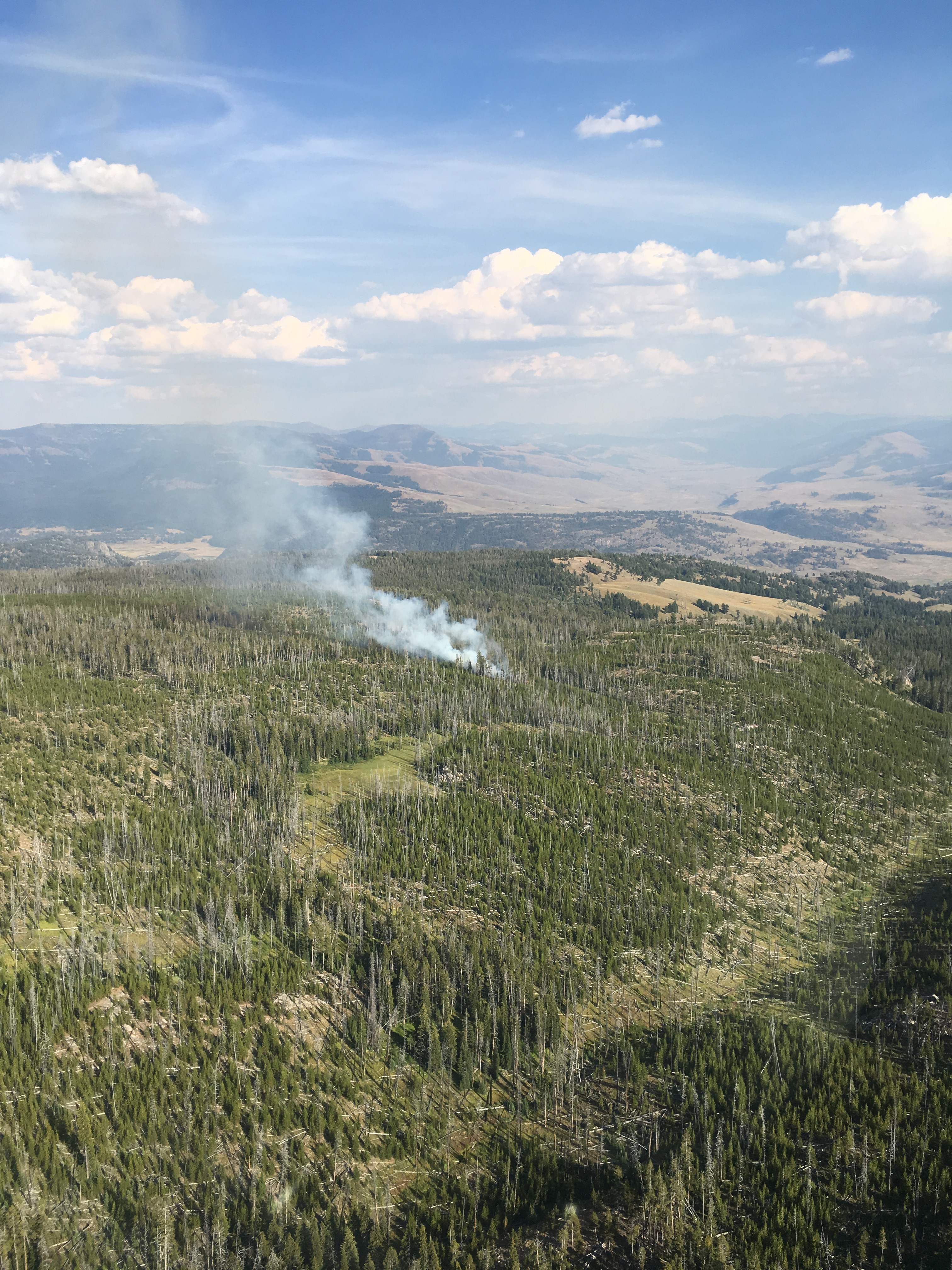 Buffalo Fire Taken August 13, 2016
Due to system outages over the weekend, we were unable to update the blog.
The Buffalo fire, which was reported on August 13, was active over the weekend, growing to 97 acres.An infrared mapping flight was conducted on the Buffalo fire on Sunday night, August 14, providing fire managers an accurate acreage.The fire is located approximately 5 miles northeast of Tower Junction and 4 miles south of the park boundary and is visible from the Lamar Valley.
The Buffalo fire, along with the Fawn and Maple fires, is being managed under a combination of monitoring and point-protection strategies. 
With three fires burning within the park, fire managers have made the decision to manage them as a single complex, the Buffalo Complex.Creating a complex does not change firefighting strategies, but it allows for resources to be easily reallocated among the three fires, as they are needed.
Yesterday, fire effects monitors collected fuel samples from the Maple fire.The Maple fire continues to grow to the northeast, away from the Gneiss Creek trail.The fire has grown to 1,100 acres and is burning in the old burn of the '88 North Fork fire.It is burning through dead and down trees and in pine regeneration.
1568��i5�K