Archaeology Month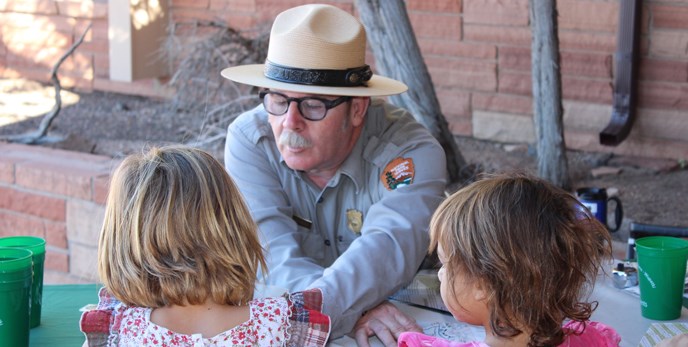 Every March, the archaeologists of the Flagstaff Area National Monuments celebrate Arizona Archaeology and Heritage Awareness month with events, lectures, walks, and activities for kids. Archaeologists have recorded over 3,000 sites in the Flagstaff Area National Monuments - Walnut Canyon, Sunset Crater Volcano, and Wupatki - some with artifacts more than 10,000 years old. Archaeology Month offers archaeologists a rare opportunity to share their knowledge and experience directly with the public and inspire the next generation of park stewards.
Arizona Archaeology And Heritage Awareness Month is sponsored by the Arizona State Parks. State, local, federal, and private groups all take part in hosting events around the state. Visit their official home page by clicking here.
Events at Wupatki National Monument
Schedule to be announced soon!
Last updated: January 1, 2018