TRT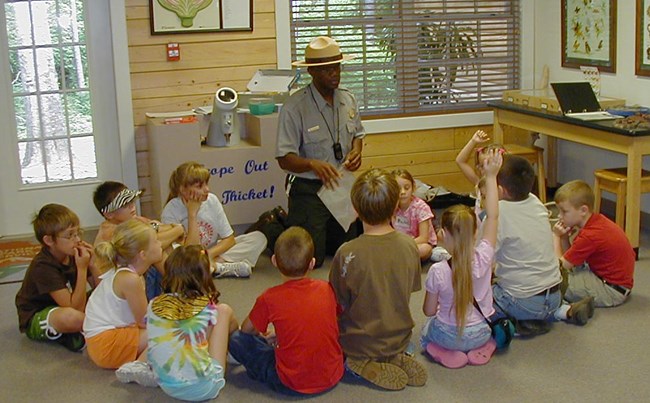 Why have Teachers in Parks?
National parks enrich the lives of many in this nation. They provide access to the powerful ideas, values, and meanings associated with the remarkable cultural, natural, and recreational heritage of the United States. The National Park Service (NPS) strives to provide opportunities for all Americans to connect to their national heritage through the national parks. However, these opportunities are lacking for some children-often due to a variety of social and economic factors.
For a full description of the program and a listing of Teacher Ranger Teacher (TRT) jobs open for applications please go to the new National TRT link https://www.nps.gov/interp/trt/participating.html

For questions about TRT in the Intermountain Region* contact Jason Bordelon at 303-969-2775 or e-mail us.
*The states of MT, WY, UT, CO, NM, AZ, OK, TX
Last updated: February 24, 2015