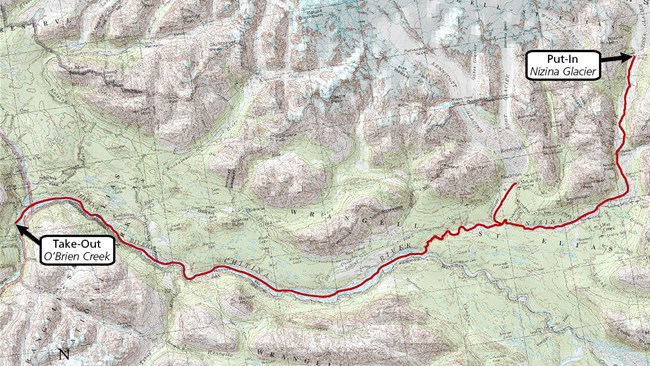 Nizina Glacier to Chitina Float
Access: Amphitheater airstrip at the toe of the Nizina Glacier. The least expensive flights are available through the air-taxis in McCarthy, Alaska.
Distance: Approximately 90 river miles
Time: 4-6 days
Maps: USGS 1:250,000 McCarthy, Valdez
Difficulty: Class III. Knowledge of Alaskan rivers is required, as extensive braiding in channels can be tricky to navigate. Traveling with a guide or guiding company is recommended, however, it is do-able with an independent group.