Commercial Filming & Still Photography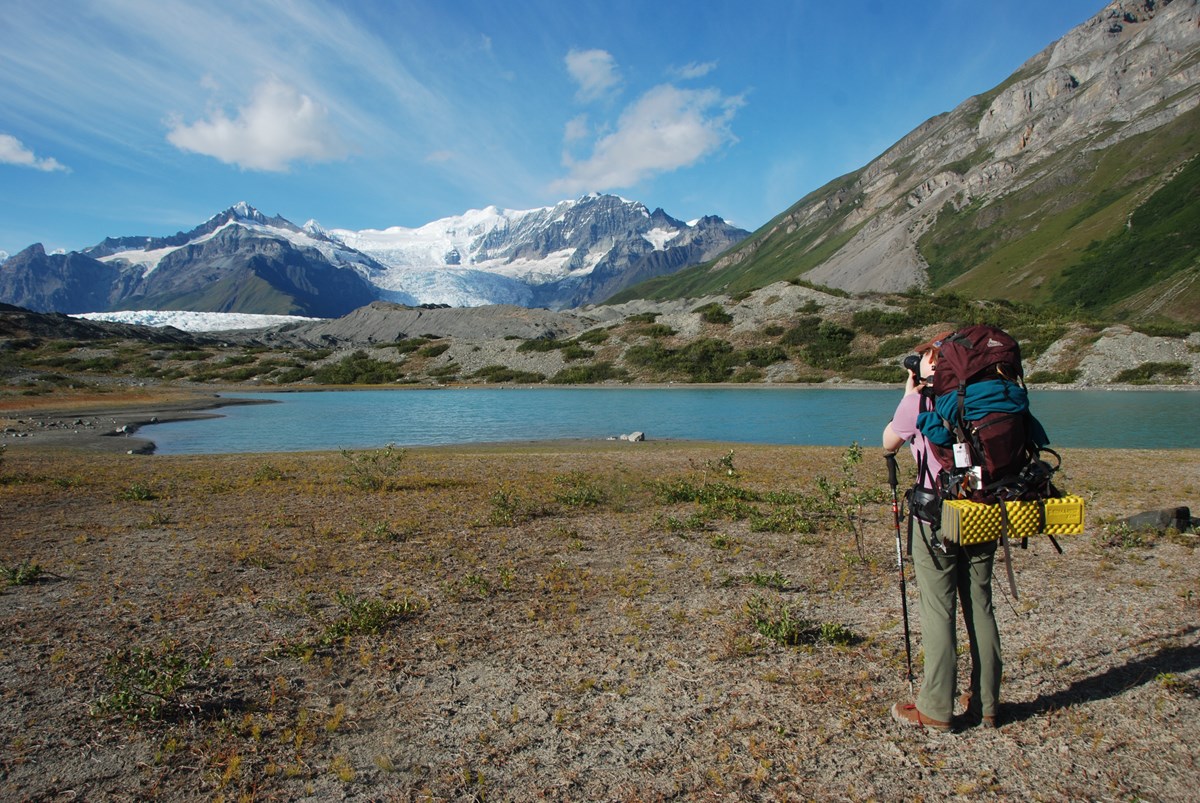 As regulations regarding commercial filming permits are being reassessed, those interested in commercial filming activities in Wrangell-St. Elias National Park and Preserve are encouraged to contact the park's Special Use Coordinator at 907-822-7206 or email wrst_permits@nps.gov for more information about filming in the park and to discuss how to minimize potential impacts to visitors and sensitive park resources.
Do I need a commercial permit to film?
Currently, Wrangell-St. Elias is not issuing commercial filming permits, but the National Park Service is in the process of evaluating how best to regulate filming activities that affect visitors and park resources. All applicable laws and regulations governing activities and public use in parks still apply, including park hours and areas open and closed to the public. Videographers, filmers, producers, directors, and other staff associated with commercial filming are reminded that rules and regulations that apply to all park visitors still apply to filming activities even if no permit is needed for their activity. Check with the park's Special Use Coordinator for more information on closures, sensitive resources, and other safety tips.
How do I apply for a Commercial Still Photography permit?
Submit a completed application along with the application fee to Wrangell-St. Elias as far in advance of your planned date as possible. In addition, you should request a meeting with park staff if your proposed activity is unusual or complex. Early consultation with park staff will help them process the submitted application in a timely manner. Where do I send my application for a Commercial Still Photography permit? Email it to the Special Park Use Program Coordinator at wrst_permits@nps.gov

Commercial Still Photography permit application (fillable pdf format, 153 kb)
Questions about other special use permits?
Contact the Special Park Use Program Coordinator at 907-822-7206 or email wrst_permits@nps.gov
Last updated: February 19, 2021