Curricula
Pathways to Discovery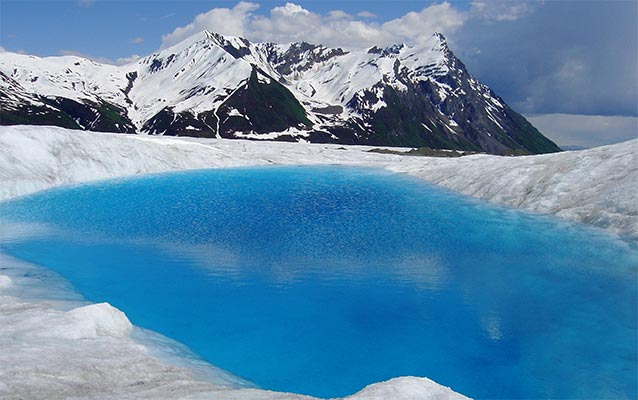 The lessons included in this guide will help introduce and encourage the students to enjoy and utilize the visitors' center, exhibit room, hiking trail through the boreal forest and the surrounding complex. Our goal is to provide usable ideas that will help further environmental education. Although the lessons were written specifically for use at the Wrangell-St. Elias National Park and Preserve Visitors' Center area, they can be easily adapted for use in other places.

The individual units encourage the development of a student's awareness and appreciation of the natural world and people's relationship and role as a part of that natural world. The units are actually a series of shorter activities that have been blended together under a specific theme with the intent that the activities will be coordinated with units in the existing school curriculum and texts. The materials are organized by grade level, but can actually be adapted for use at any grade level. The time for each activity is listed. Worksheets and other printed materials needed for activities are included.

Many activities within this guide were borrowed from other sources. The bibliography serves as a reference list for good environmental education materials and includes the sources from which the activities and lessons came. This guide does not represent our original ideas; we have tried to take the best environmental education activities and adapt them to specific lessons and objectives. We encourage you to modify what you find here to meet your specific situation and needs.
Additional Resources
In addition to the full packet available here, we have also made available select activities from the curricula for easy use as stand-alone lessons. The materials can be adapted for use at any grade level.
Details
Subject:

Biology: Animals, Biology: Plants, Ecology, Wilderness, Wildlife Biology

National/State Standards:

Alaska State Standards:
Science A12, A14, A15; B1, B2, B3; D1, D2
English & Language Arts B3
Mathematics C1, C2, C3; E2, E3

Keywords:

biology, moose, forests, subarctic, bears, habitat, alaska, wilderness

type:

Curricula
Last updated: April 14, 2015